Tippl
Regular price
Sale price
$45.00
Unit price
per
Sale
Sold out
Your drinks and tastebuds will move up a notch or three when you try Tippl.
Say no to boring beverages and hello to beautiful blends of seasonal fruit, herbs and botanicals.
Top with your favourite liquor for a tipsy Tippl or water if you're on the wagon. We're not judgy and either way, they're ridiculously tasty.
Produced in the Hawkes Bay, Tippl is a craft drink infusion - for alcoholic and non-alcoholic beverages
Tastes like a real fruit-based cocktail, not watered down or artificial
Is creative, it doesn't take itself too seriously
Is portable and mess free
Is perfected taste - recipes are developed for quality, taste and purity
100% natural, no additives or colourings
Is made for sharing makes a great gift; unique, fun, beautiful, tasty
Each one litre Tippl makes at least eight individual serves
Berry Mojito Classic Mojito flavours of lime and mint dialed up with the addition of summer berry staples, Strawberry, Raspberry and blueberry. Mix this versatile blend up 100 different ways with or without liquor, frozen daquiri anyone? . . oooh lala.   Try with White Rum, Vodka, Gin, Tequila or infuse in hot water and serve with your favourite mixer for a refreshing zero proof mixer
INGREDIENTS: Strawberries, Raspberries, Lime, Blueberries, Lemon, Mint, Rosewater infused cane sugar
Rose Sangria Summer favourite Sangria with a Rosé riff. Think fresh, fruity and complex with a lovely spicy warmth on the finish, not overly sweet, perfect refresher on a warm day . . or a cold day in front of the fire.  Try with Brandy + your favourite Rosé or infuse in hot water for a refreshing zero proof drink
INGREDIENTS: Strawberries, Raspberries, Peaches, Ginger, Lemons, Oranges and Rosewater infused Cane Sugar
Vanilla Plum Shrub A sophisticated sipper in disguise, sweet, refreshing and a little bit tart. Shrubs are an age old beverage originally produced as a way to use up seasonal produce to keep it from spoiling, these days they make seriously refreshing stand alone drinks or provide great acidic back-bone to cocktails in place of citrus.  Try with Vodka, Gin, Bacardi or infuse in hot water and mix with your favourite fizz or with soda for a refreshing zero proof drink
INGREDIENTS: Freeze dried plums, Freeze dried balsamic vinegar, dried apples, vanilla infused cane sugar
Hibiscus Margarita  Who doesn't love a good margarita? this version is a tippl favourite tried, true and tested at any given chance. With the usual citrus punch plus a floral, berry-ish finish that'll leave you thinking, hmm what was that delicious tart note.  Try with Tequila (of course!), Mezcal, Vodka, Gin, Water + non alcoholic spirit
INGREDIENTS: Dehydrated lemon, Dehydrated lime, Dehydrated orange, Hibiscus infused cane sugar, Hibiscus Flower Calyx
Summer Spritz fresh, light and floralsummer fruit flavours with just a hint of sweetness, balanced with refreshing piquant pomegranate. Superb with gin and soda on a hot day or a splash perfectly paired with a tall glass of prosecco.
INGREDIENTS: Strawberries, Cherries, Rhubarb, Lemon, Pommegranate Molasses, Rosewater infused cane sugar
Salted Toffee Apple a cosy cocktail choice ahead of the chilly months! Pair this sweet salted toffee apple mix with warm brandy or your favourite cider. How dreamy on a Sunday arvo amongst the rays. 
INGREDIENTS: Toasted Sugar, Freezed Dried Apple, Lemon and Dried Ginger
Your Tippl includes one infusion jar, alcohol not included. Produces 8 servings
Share
View full details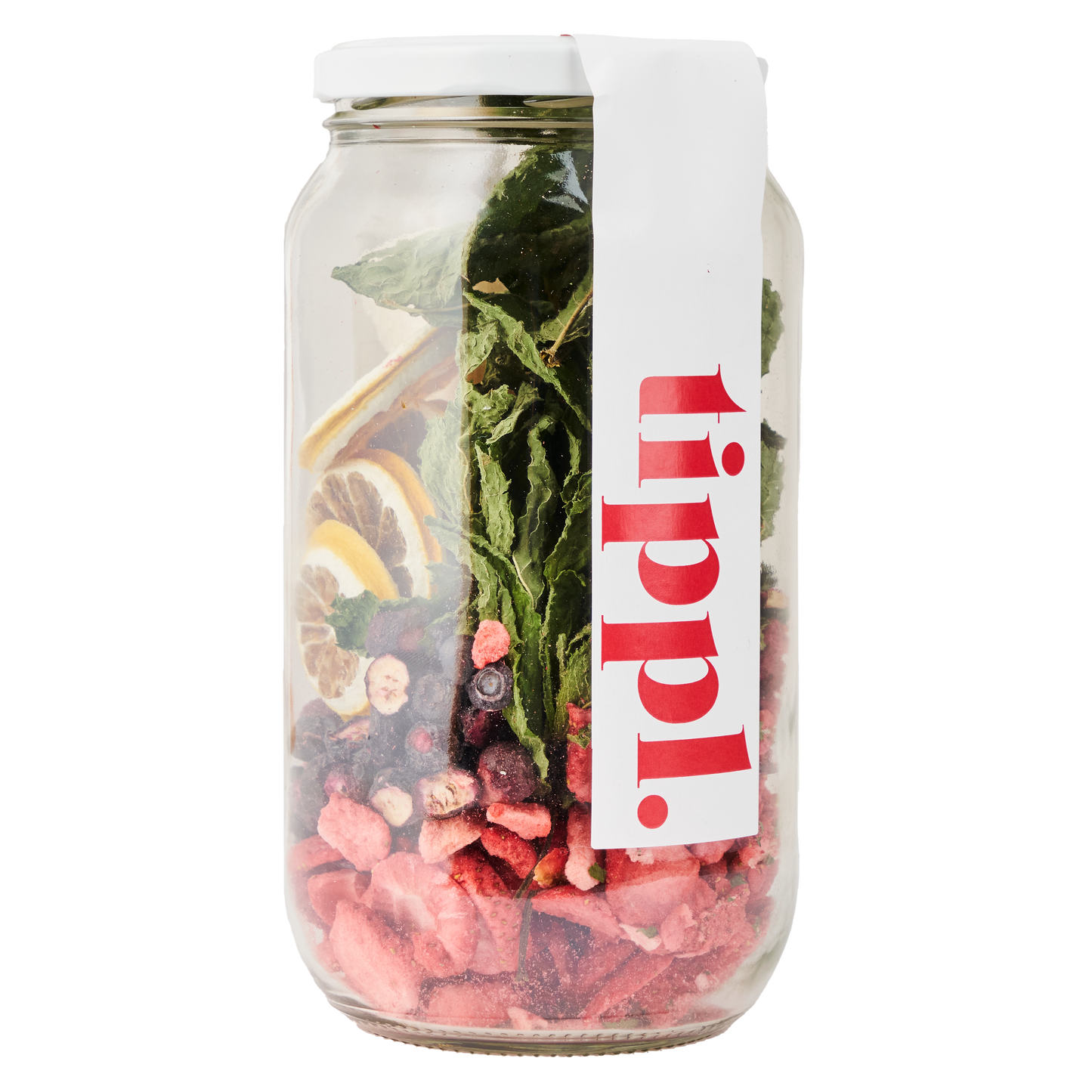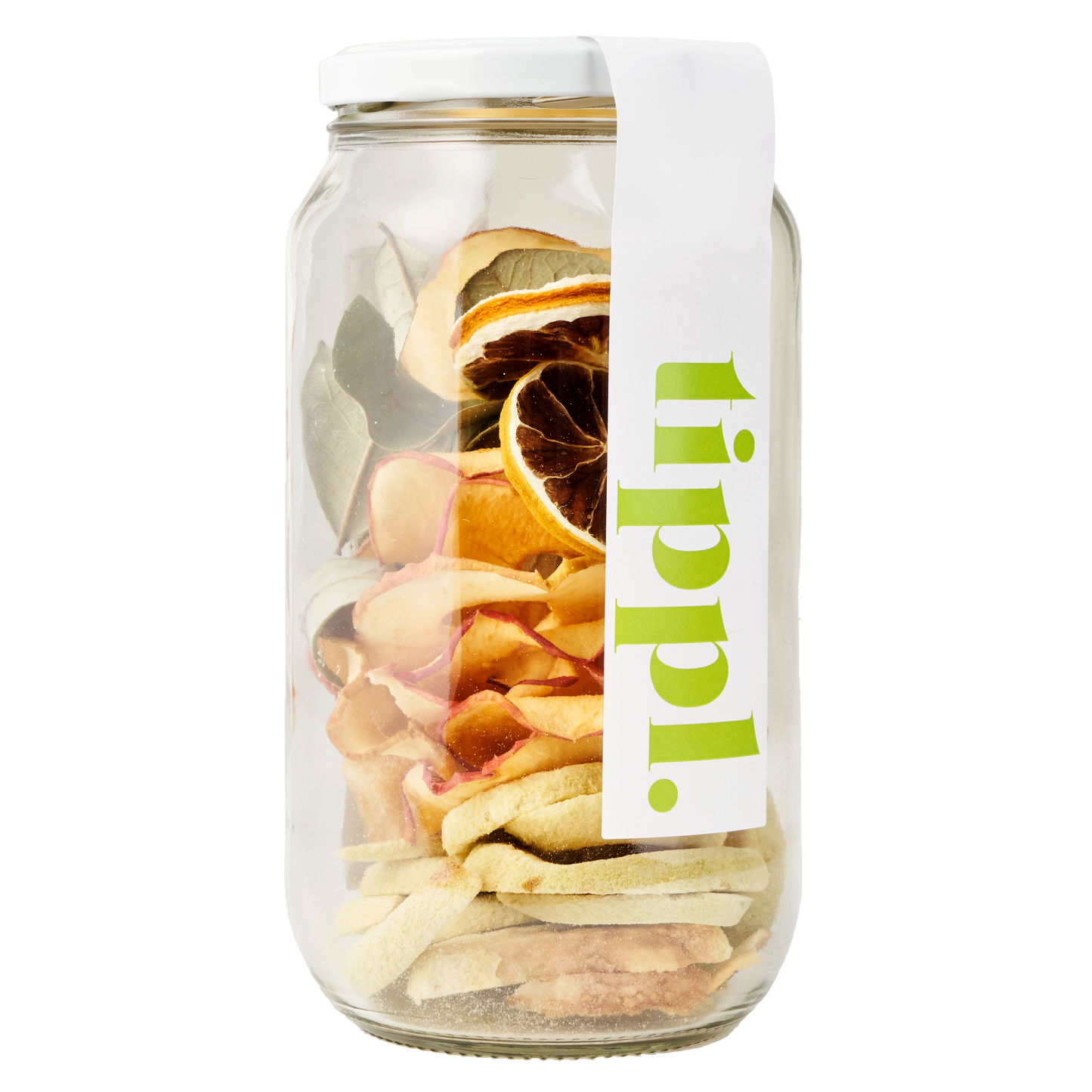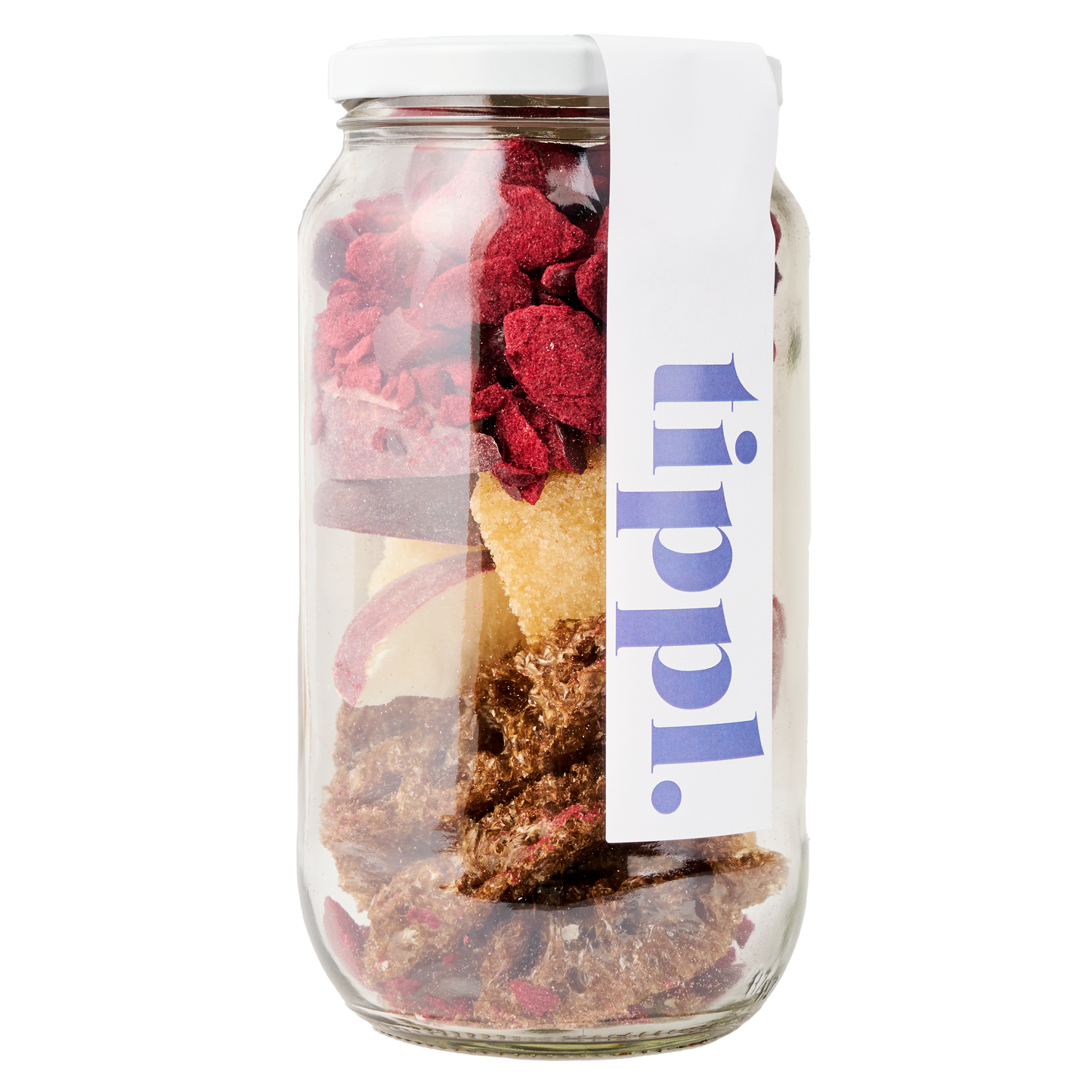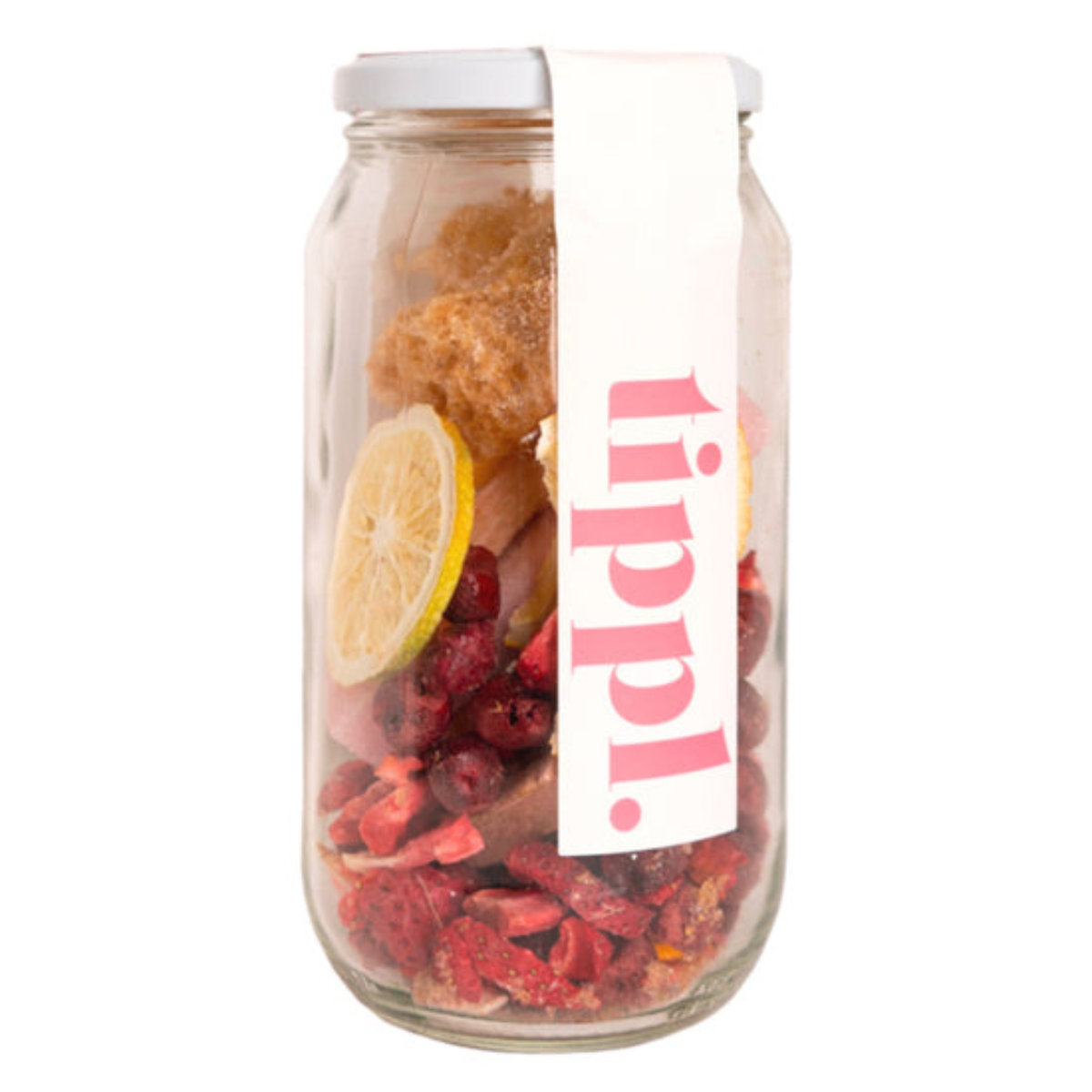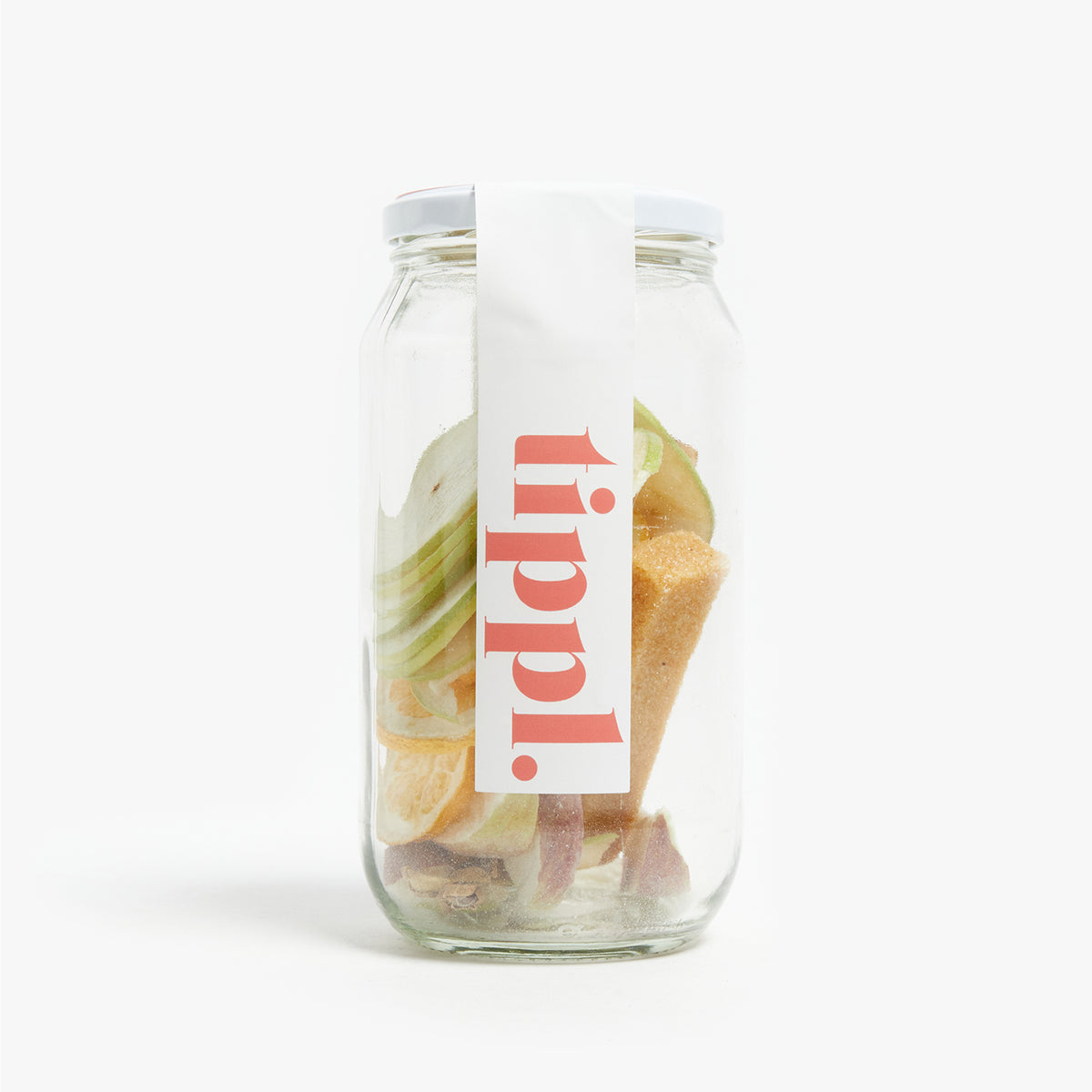 Feature a compelling customer review about your product or brand.