Anoint Skincare
Regular price
Sale price
$14.50
Unit price
per
Sale
Sold out
Anoint Skincare Pink Bath Salts -immersing yourself into a warm bath with our Pink Bath Salts will leave you feeling refreshed and nourished. Anoint Pink Bath Salts are a mineral rich and therapeutic combination of Organic Pink Himalayan Salt, Epsom Salts and Essential Oils of Ylang Ylang & Grapefruit.
Organic Pink Himalayan Salt contains over eighty four minerals and elements, that may help with reducing acidity and inflammation in the body. Himalayan salt can also help to balance the pH level of your skin, increase blood circulation and improve the look and feel of your skin. Epsom Salts are made of the mineral Magnesium Sulfate. As well as providing the body with Magnesium, soaking in Epsom Salts can also soothe away aches and pains and help to promote sleep.
The exotic floral scent of Essential Oil of Ylang Ylang adds uplifting mood enhancing therapeutic properties that can promote feelings of wellbeing and relaxation. Essential Oil of Grapefruit has a sweet invigorating scent with invigorating and energising therapeutic properties, that can promote feelings of joy.
Anoint Pink Bath Salts Envelopes are designed to fit inside most greeting cards. They make a lovely small, thoughtful gift and being flat and light in weight, they are also perfect to post locally or overseas.
Share
View full details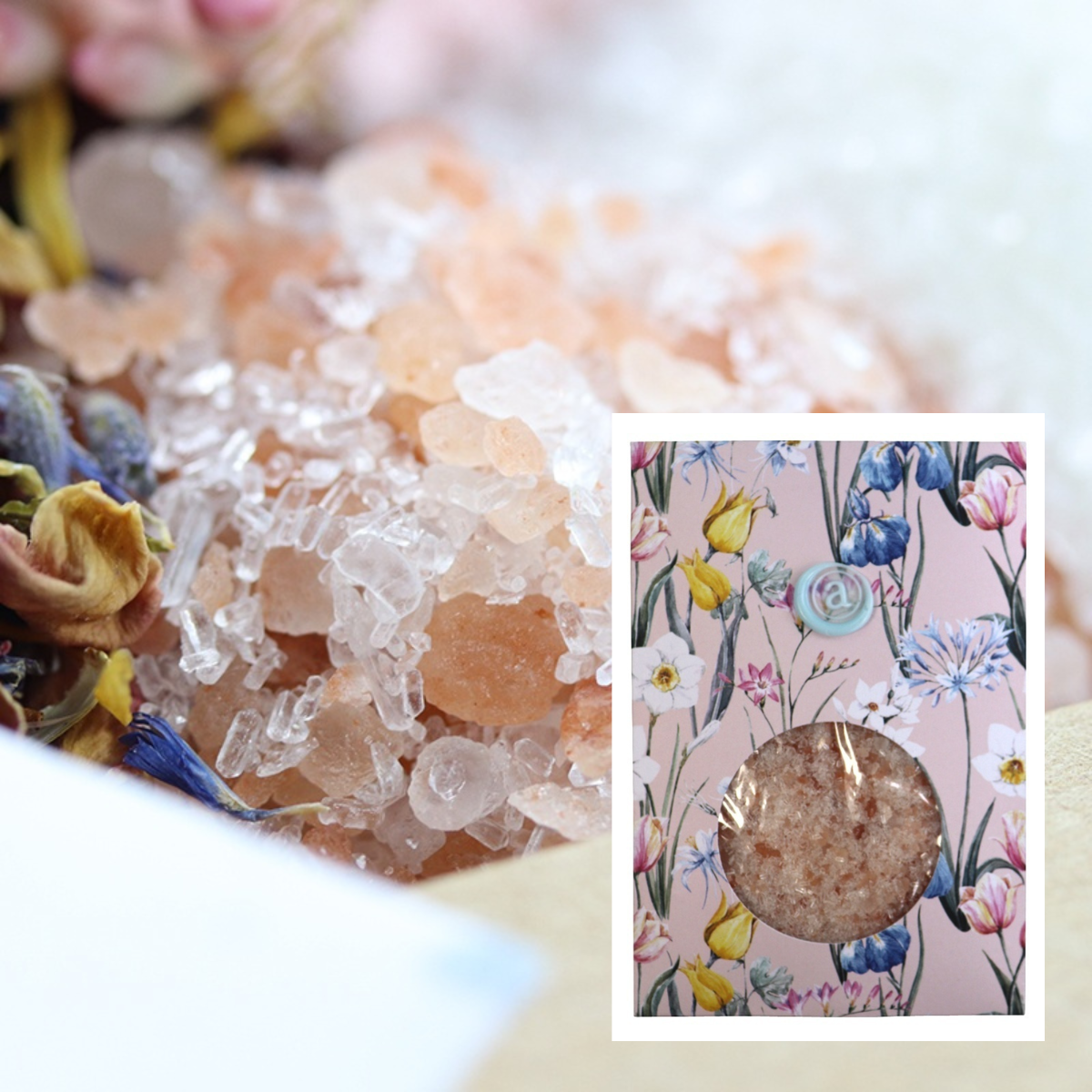 Feature a compelling customer review about your product or brand.