Koa Organics
Regular price
Sale price
$26.50
Unit price
per
Sale
Sold out
Koa Organics Organic Magnesium Oil with Peppermint a few sprays of our magnificent magnesium oil can help to soothe your aches, increase your energy, and clear your mind so you can conquer your day effortlessly!
Whether you're struggling with low energy, achy muscles or persistent headaches, the powerful combination of topical magnesium and peppermint essential oil is the perfect solution for you. At your desk or by your bedside, you'll be reaching for this bottle of reliability to get you through the day.

Magnesium Oil can support overall health and muscle recovery, increase muscle performance, balance the other minerals and hormones in the body, reduce PMS and menopause symptoms and even help prevent migraines.

It's also known to lift your mood and relieve stress - a true powerhouse ingredient.
Using topical Magnesium Oil daily is a safe way to increase magnesium levels in your body, dealing with magnesium deficiency quickly and effectively.

Able to be spot used on specific parts of your body for fast and effective relief. A few dabs at the temples can ease a headache, or on the chest and back of neck for relief from sinus congestion or as a respiratory aid.

Got a big project to finish? Peppermint oil is excellent for mental clarity - awaken your mind, increase your focus and get that to-do list crossed off with Koa by your side.
Magnesium Oil sprayed onto the neck area can help headaches and even prevent migraines.

Using 100% pure Magnesium Chloride from the Zechstein seabed, water and a touch of organic lavender essential oil this high strength magnesium oil is easily sprayed onto the skin and quickly absorbed into your bloodstream.

Peppermint Essential Oil one of the most versatile essential oils available.  Recognised widely for its ability to assist with pain relief, muscle recovery, sinus and respiratory issues, and strong anti-oxidant properties - it's no wonder we love it!

It's also great for repelling insects, improving skin health and provides a magnificent cooling and soothing effect when applied - making it perfect for sunburn or aching shoulders.

How to use Magnesium Oil start with a few light sprays and rub into the skin where needed.  Some will experience tingling at first and this is perfectly normal. For most people this tingling or 'light stinging' will subside after 5 - 20 mins.

After continued daily use your body becomes accustomed and tingling disappears as magnesium levels increase and your body adjusts. Increase use as your body permits.
Spray directly to the skin (avoiding creases in joints) and rub in, up to 10 times per day for an adult and 3-4 for children, and water down for infants. For external use only. Avoid contact with eyes. A little tingling is normal. If stinging occurs follow the instructions below. If continued irritation, itchiness, redness or discomfort occurs, discontinue use.

If the sensation is too uncomfortable, try watering down by transferring 1/4 of the oil to another container and add warm water 1:1, shake and use from that bottle first. Use small amounts and gradually build up every day. Use at full strength (original bottle) once your body is used to it and then keep using regularly. Find an area on the body which is not so sensitive. Underarms, wrists and behind knees are likely to be the most uncomfortable areas. Upper legs, tummy and upper arms, eg fatty areas will be the most comfortable.

Size 100mls

Store in a cool place and keep the contents dry. This is essential in the warmer summer months.
Proudly made in Rotorua.

Share
View full details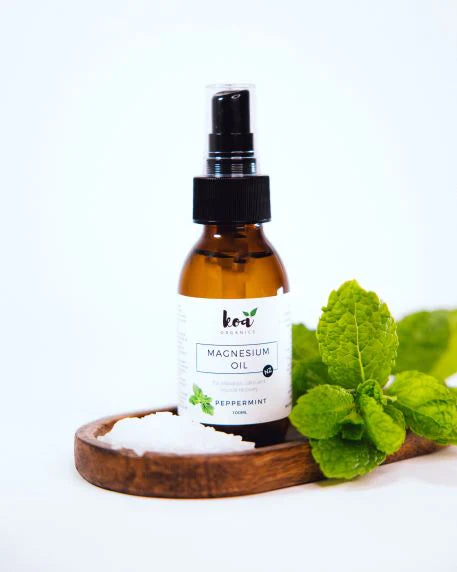 Feature a compelling customer review about your product or brand.