Alittleloveco
Regular price
Sale price
$185.50
Unit price
per
Sale
Sold out
Filled with great immunity support and gorgeous pick me ups perfect for those who are feeling under the weather.
Six Barrel Orange and Dandelion  A twist on an Italian bittered orange soda. We use real juices for a crisp citrus backbone and add roasted dandelion root, kawakawa and hops for bitterness and floral notes.  Both Dandelion and orange have great healing powers.
Best Bones Broth Daily Tonic Blend Enjoy this nutrient-packed Daily Tonic made from REAL ingredients. Featuring our popular, Organic Chicken Bone Broth, this Daily Tonic is a must-have for gut health, immunity and well-being. Sip away at a delicious cup of broth which includes gut-friendly prebiotics and anti-inflammatory powerhouses!
Barkers Immunity Gels  Portable and convenient to enjoy on-the-go, straight from the sachet, with no need to dilute in water. Great tasting for the whole family with a New Zealand fruit base – your daily Vitamin C boost never tasted so good! *Flavours will vary based on availability.
-Each sachet contains 200% of your daily recommended Vitamin C dietary intake (80mg)
-New Zealand Lemon and Honey, with a touch of ginger and turmeric; and no refined sugar.
-New Zealand Blackcurrant, Blueberry and Honey and no refined sugar
Alfa bees Raw Honey 150 grams Pure Natural Raw Honey, locally sourced and unprocessed.  Because it is not pasteurized, it still has the natural enzymes in it.
Honey naturally contains vitamins B2, B3, B5, B6 & C.  Minerals that can be found in honey include: potassium, magnesium, zinc and iron.  Alfa Bees Raw Honey has antimicrobial & antifungal benefits because it contains propolis,
something the bees use to protect their hives from unwanted organisms.
Remarkable Organic Chocolate Bars these bars are perfect for those moments when chocolate is needed! Included is a Organic 70% Dark Chocolate Bar a smooth single origin 70% dark chocolate bar and Organic 56% Dark Chocolate Bar | Mint & Crispy Wafers the perfect combination of delicious Dark Chocolate, Mint & Crispy Quinoa Wafers. Each bar is 80 grams.
Spring Harvest Puzzle by Lettuce pass the day away with this 1000 piece stunning puzzle.
Sweet Orange, Tangerine + Lemon Verbena Hand Cream  Enriched with Pro Vitamin B5 and Vitamin E our beautifully scented hand cream will nourish and protect your hands daily. Made from Naturally derived ingredients, FREE from Parabens, Sulphates, Mineral Oils, Artificial Colours and Fragrances and Cruelty Free.  Perfect to moisturise skin especially when feeling under the weather.
Botanicals Mint & Vanilla Lip Balm Wow this fresh and sweet Mint & Vanilla Lip Balm with Vitamin E will leave your lips feeling zingy while nourishing and protecting.   perfect for lips when you have the sniffles.
Tahitian Lime & Coconut Fairtrade Sugar Scrub Nothing better when you are starting to feel better than to give some self care.  Transport yourself to a tropical island with this award-winning Tahitian lime and coconut sugar scrub.  Give your skin the deep hydration it deserves using sustainably sourced organic oils.  Naturally occurring AHA's in this Fairtrade sugar provides a complete body exfoliation, removing dead dull skin for a beautiful goddess glow.  If you're looking for brighter, smoother skin then this is the scrub for you.
Share
View full details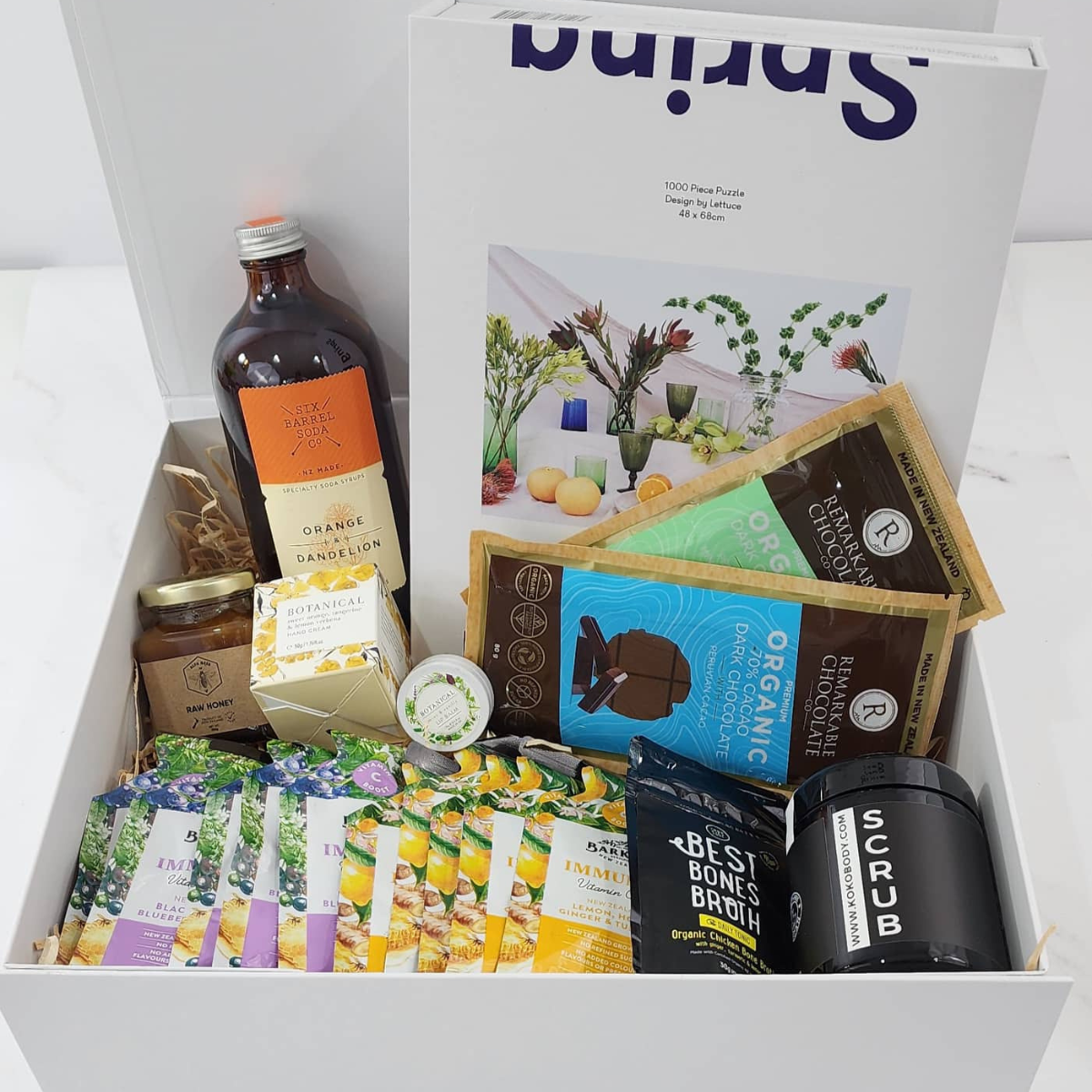 Feature a compelling customer review about your product or brand.