Anoint Skincare
Regular price
Sale price
$30.00
Unit price
per
Sale
Sold out
Anoint Aromatherapy Eye Pillows Are designed to help to still your mind and soothe your eyes. They are filled with a mixture of Botanicals, Essential Oils and Brown Rice chosen for their calming and relaxing properties.  Brown rice adds weight to the eye pillow and means you can gently fit it to the contours of your face, so the pillow completely blocks out any light. Blocking out visual stimulus sends a message to your brain that it is time for your mind to be still.
The sensation of light pressure resting on your eyelids is quite simply the most incredible feeling. It is believed to trigger the Vagus Nerve, creating a reflex that lowers your heart rate and regulates your mood, and releases a neurological signal that gives your body and mind permission to relax.
Directions  Choose a quiet comfortable place to lie down and gently lay your Eye Pillow over your eyes. You can use your Eye Pillow at any time to help calm feelings of stress. Using for ten minutes at bedtime can support falling into a deep sleep.  Aromatherapy Eye Pillows can also be used for yoga and meditation to help to regenerate energy.
Storage  The best place to keep your Eye Pillow when you are not using it is under your pillow. The Essential Oils will gently scent your pillow and help to promote falling into a peaceful sleep.
Packaging  Anoint has a packaging philosophy of 're-use or recycle' and are proud to be plastic free. They are also passionate about exquisite, take your breath away bespoke packaging! Anoint Aromatherapy Eye Pillows are folded in half and packaged in a recycled kraft sleeve and hand finished with the Anoint signature wax seal.
Share
View full details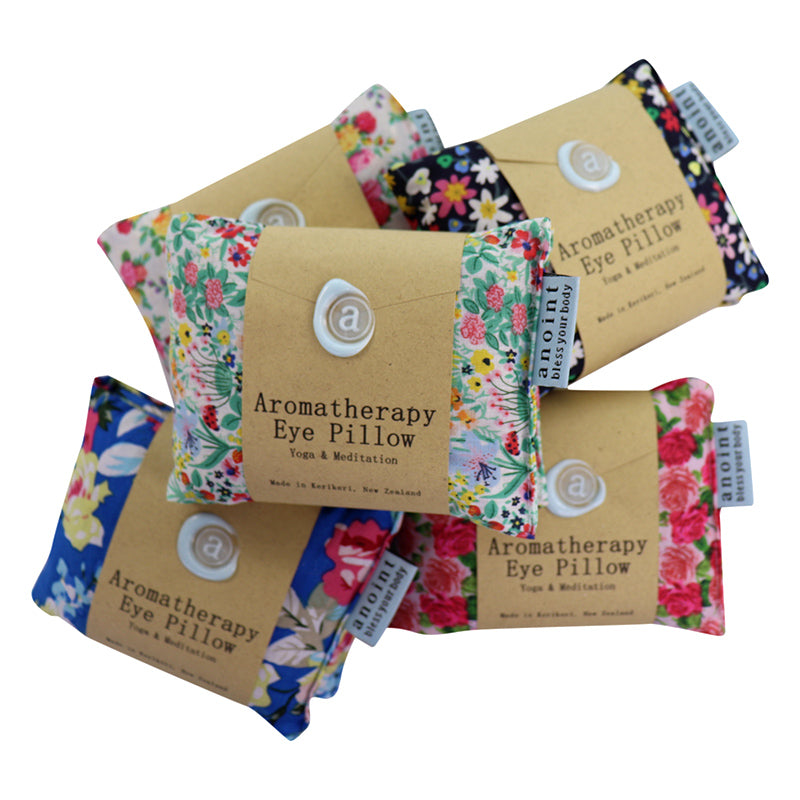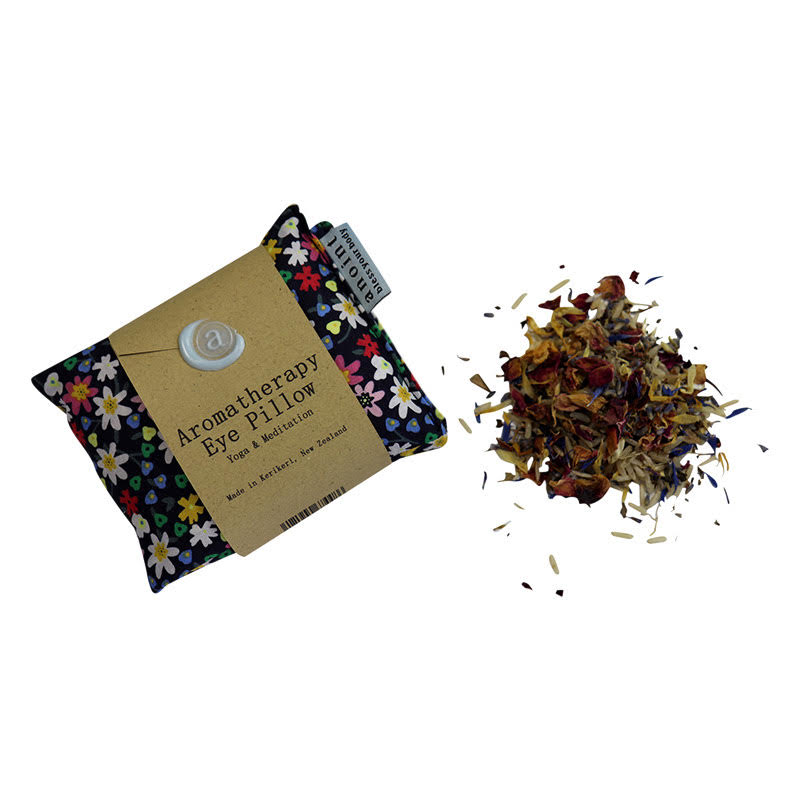 Feature a compelling customer review about your product or brand.