Sweet Disorder
Regular price
Sale price
$15.00
Unit price
per
Sale
Sold out
Sweet Disorder was established by Molly, a self-certified candy addict and lover of a good laugh, who was starting to feel that being an adult can often be a bit too serious and stressful, and definitely not as fun as it could be!
Whilst we can all appreciate that life is not going to be easy every day, Molly was concerned that the act of having a good belly laugh could be under threat of extinction. This range of quality candies aims to help combat this.  Sweet Disorders mission is to add a sprinkle of happiness and a dash of fun wherever they can, whilst proudly supporting and making a difference to others who are struggling to laugh today.
A percentage of every sale made is donated to charitable causes that support the improvement of mental health and well-being in New Zealand, so thank you for your support.

With a aim to use packaging that is reusable or recyclable and source products locally whenever possible.

Selection available
For those times when a dose of extra strength, confidence or encouragement is required.
Contains Wine Gums.
For those times when you want to share the warm and fuzzy feelings of love
Contains Sour Peach Heart Candy. May contain gluten and soy. Made in Turkey.
These delicious bite size pieces of love are to be enjoyed and shared when wanting to tell someone just how special they are.
Contains New Zealand made Jersey Caramels. Traces of peanuts and tree nuts may be present. Contains Dairy, Gelatine and Wheat Flour.
For those times when you want to show your appreciation and tell someone how truly thankful you are
Contains 120g Chocolate Coins and a single chocolate heart. May contain traces of hazelnuts and almonds. May contain traces of Gluten.
Specifically created for those people who simply need to harden the %#@! Up.
Contains Large Mixed Fizzy Sweets.
A unique formula to support the brain function of people who have the tendency to act like total clowns
Contains 185g fried egg-shaped gummy sweets. Contains gelatine. May contain small traces of gluten and soy.

Suitable for those times when you get what someone else is saying but don't quite agree or don't really care
Contains New Zealand made Black Ball Candy. May contain wheat flour.
Formulated to help those who are feeling overly irritable and bad tempered, or those who are acting like a bear with a sore head.
Contains Wine Gums. Contains wheat. Made in Australia.
Senior Moment Suppressants
Useful for those occasions when suffering a temporary lapse of memory, logic or mental function. Also known as having a brain fart!
Contains New Zealand made Granny Mints. May contain wheat flour.
Especially useful for those times when one has just broken-up and is struggling with being single again.
Contains New Zealand made Chocolate covered Hokey Pokey. Gluten Free. Contains milk and soy.
A unique formula to improve the happiness of the wife and ultimately make life easier for all.
Contains 175g Love infused sour peach hearts. Contains Gelatine. May contain traces of gluten and soy. Sweets made in Turkey.
To maintain and enhance all stages of the magnificent Dad Bod.
Contains Gummy Cola Bottles. May contain Gluten and Soy. Made in Turkey.
A unique formula created to relieve the unpleasant symptoms that occur the morning after excessive alcohol intake.
Contains New Zealand made chocolate coated pineapple lumps. Contain Gelatine.
A remedy for the suppression of one-off violent farts or for when needing to control longer lasting cases of flatulence.
Contains 175g Sprinkle covered Aniseed Gummies. Dairy and Soy may be present. Gluten Free Made in New Zealand.
A remedy to help bring back your youth and to make you feel young again.
Contains Gummy Strawberries. Contains Gelatine. Made in Turkey.
Share
View full details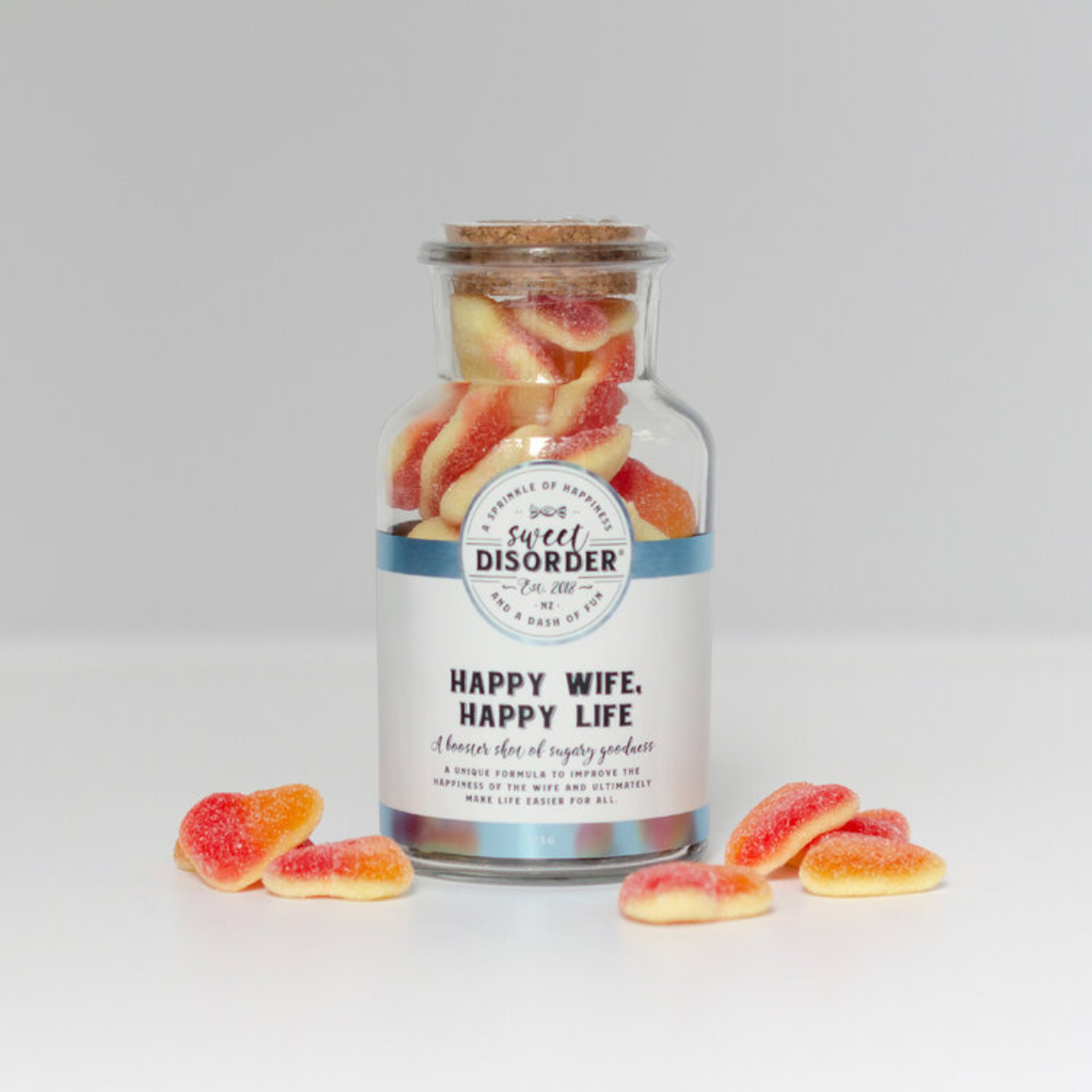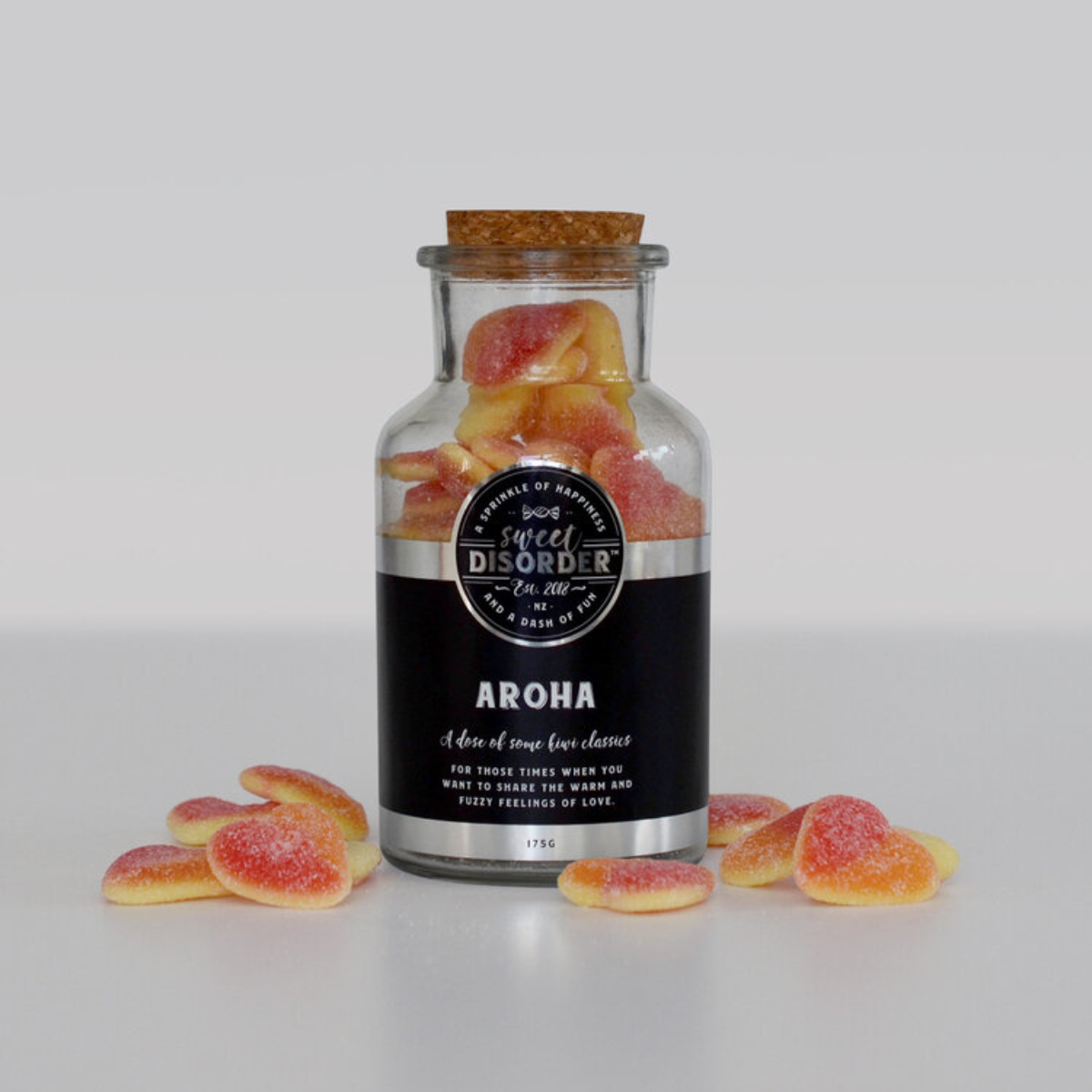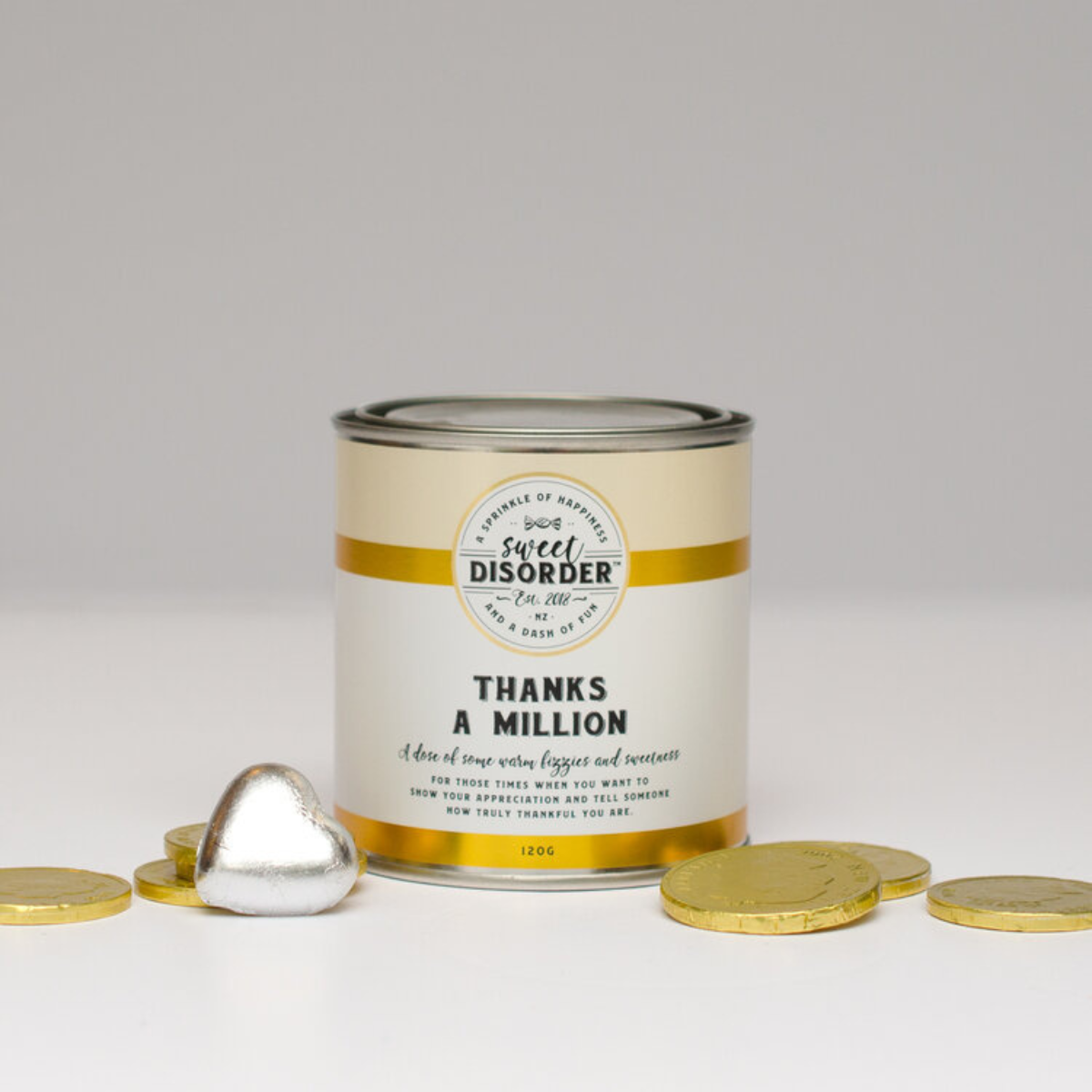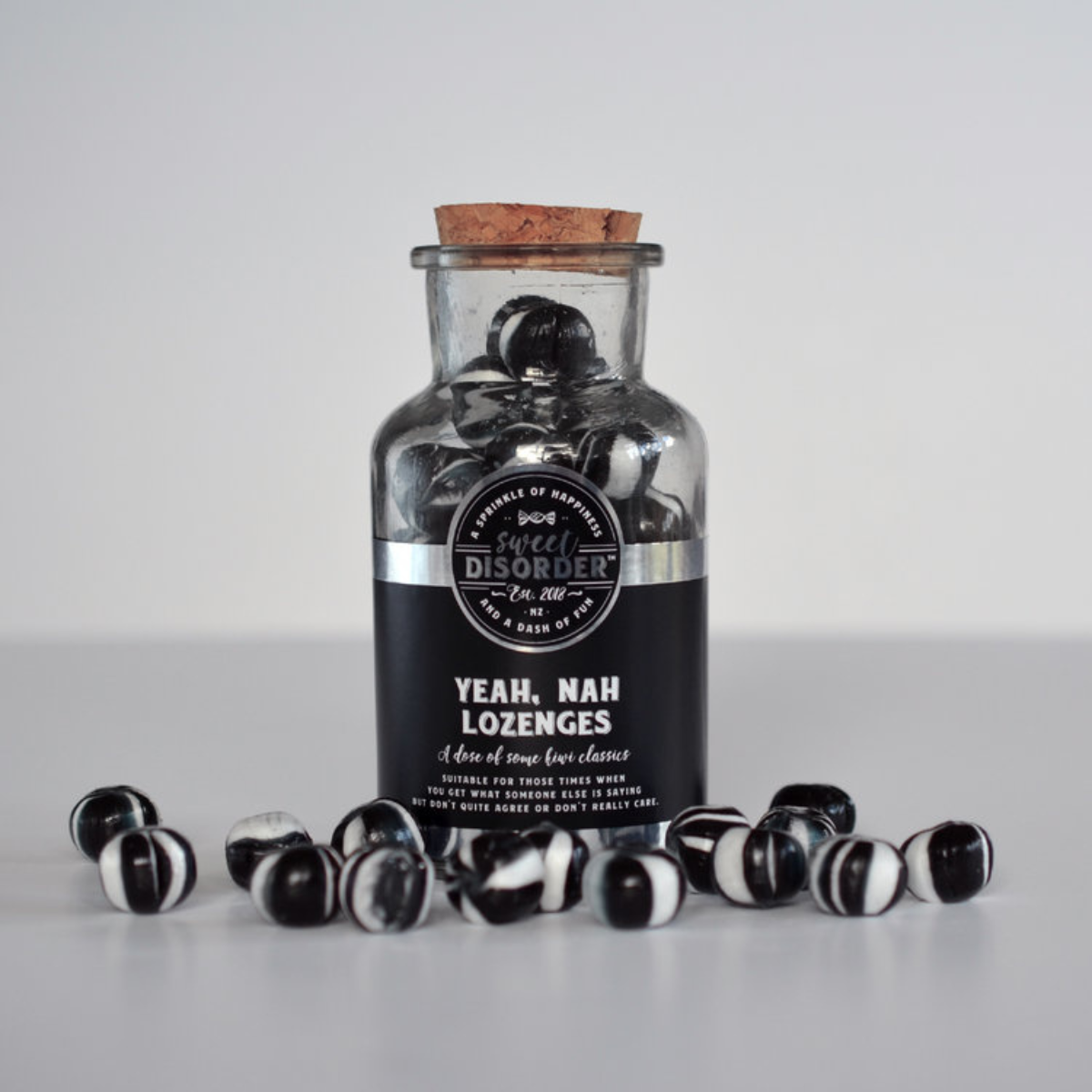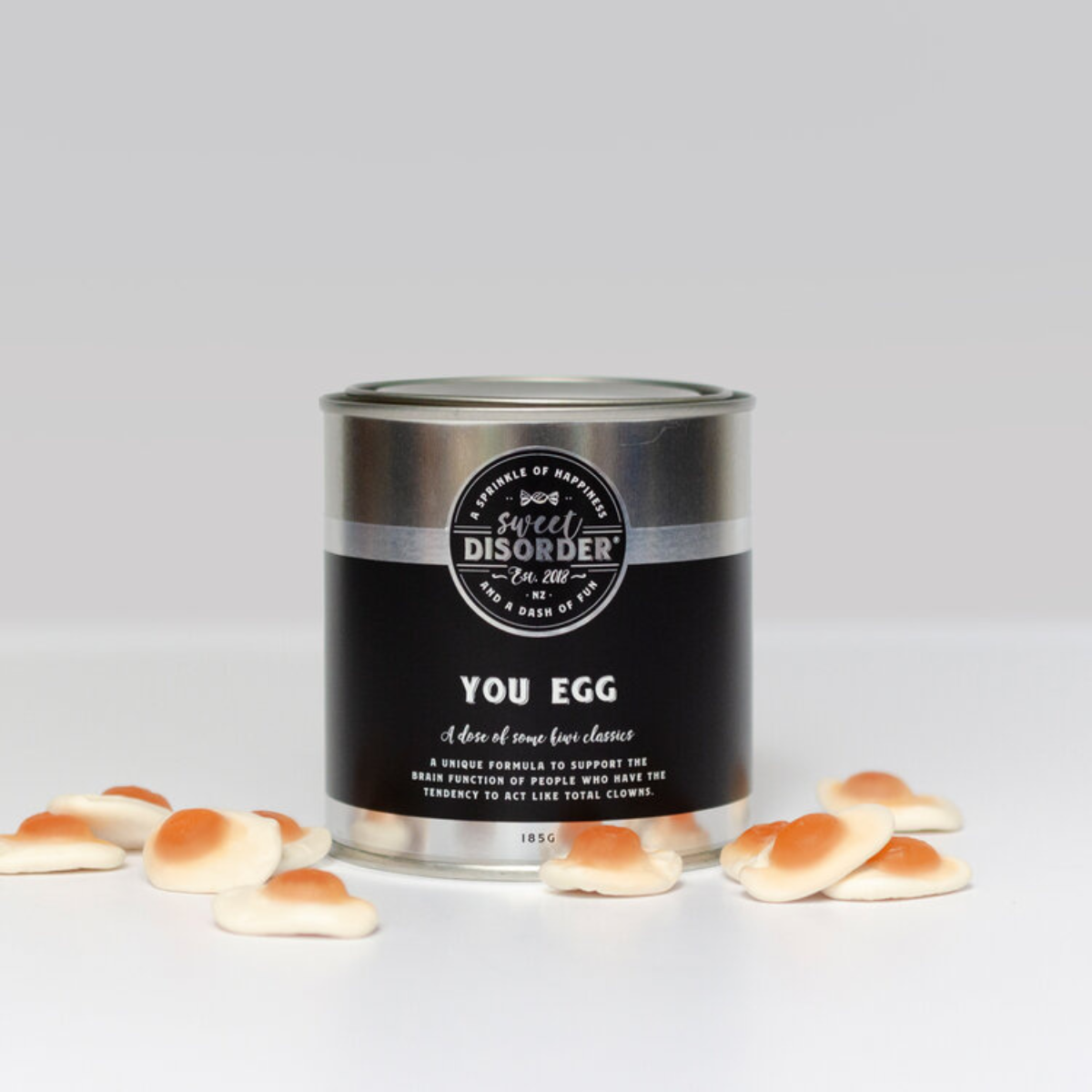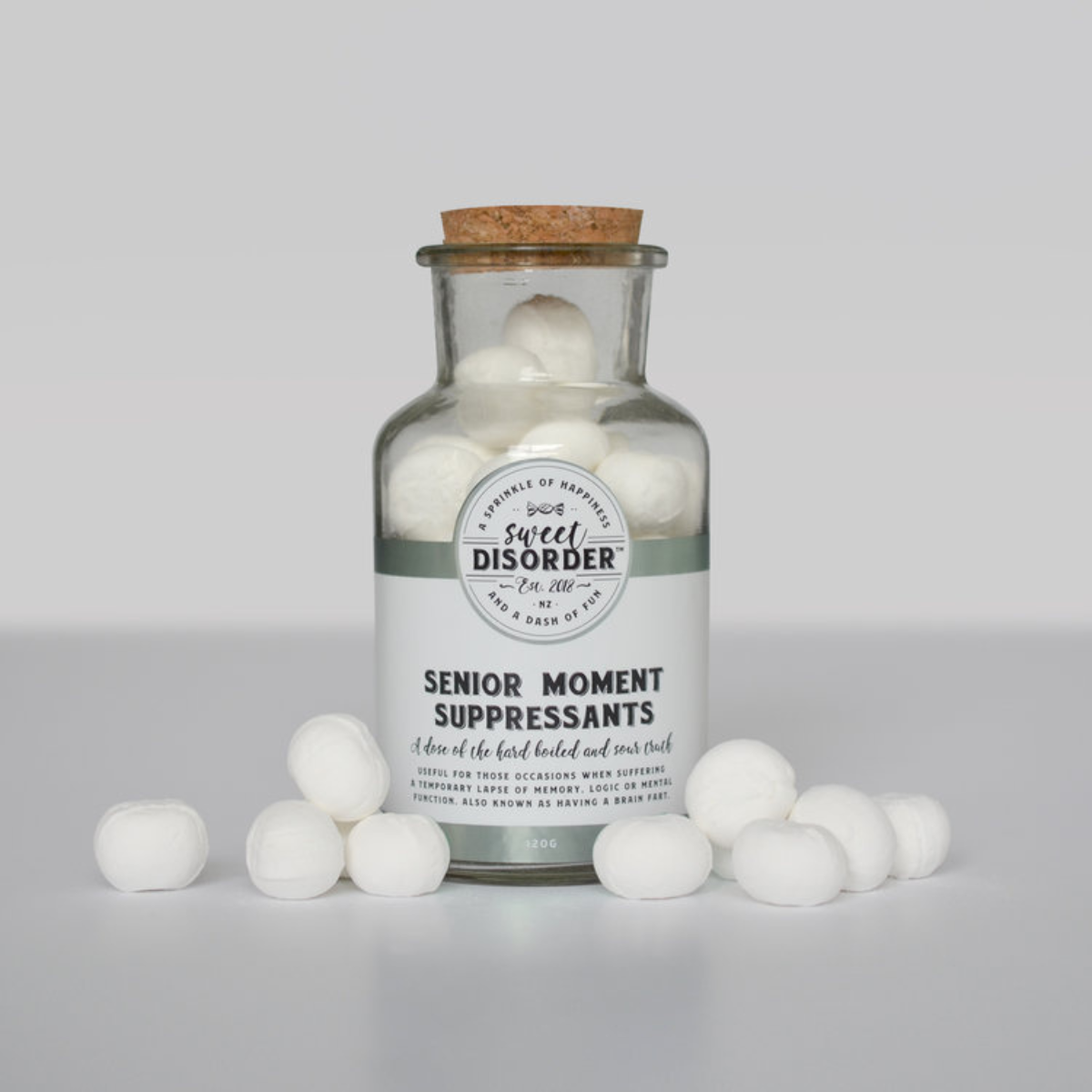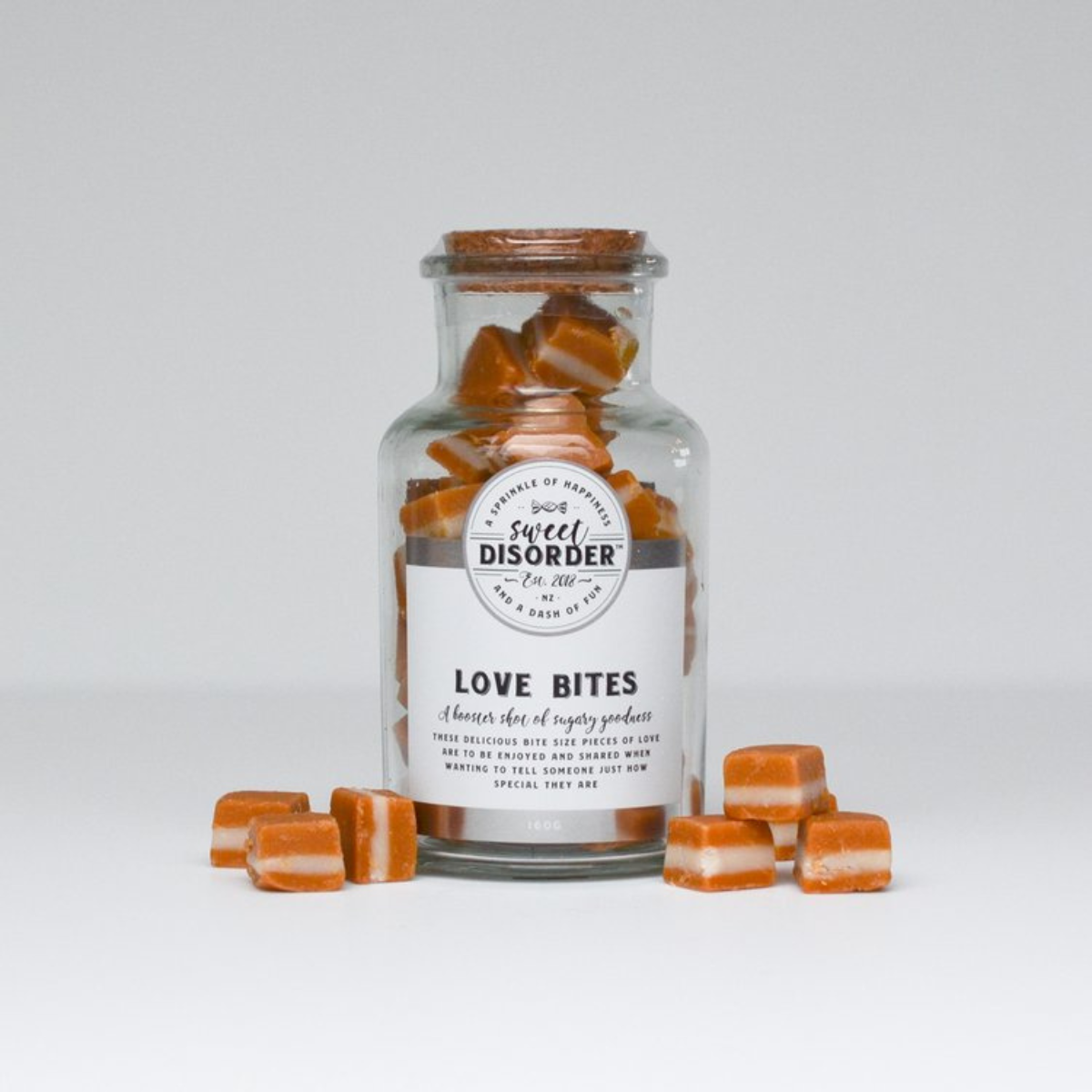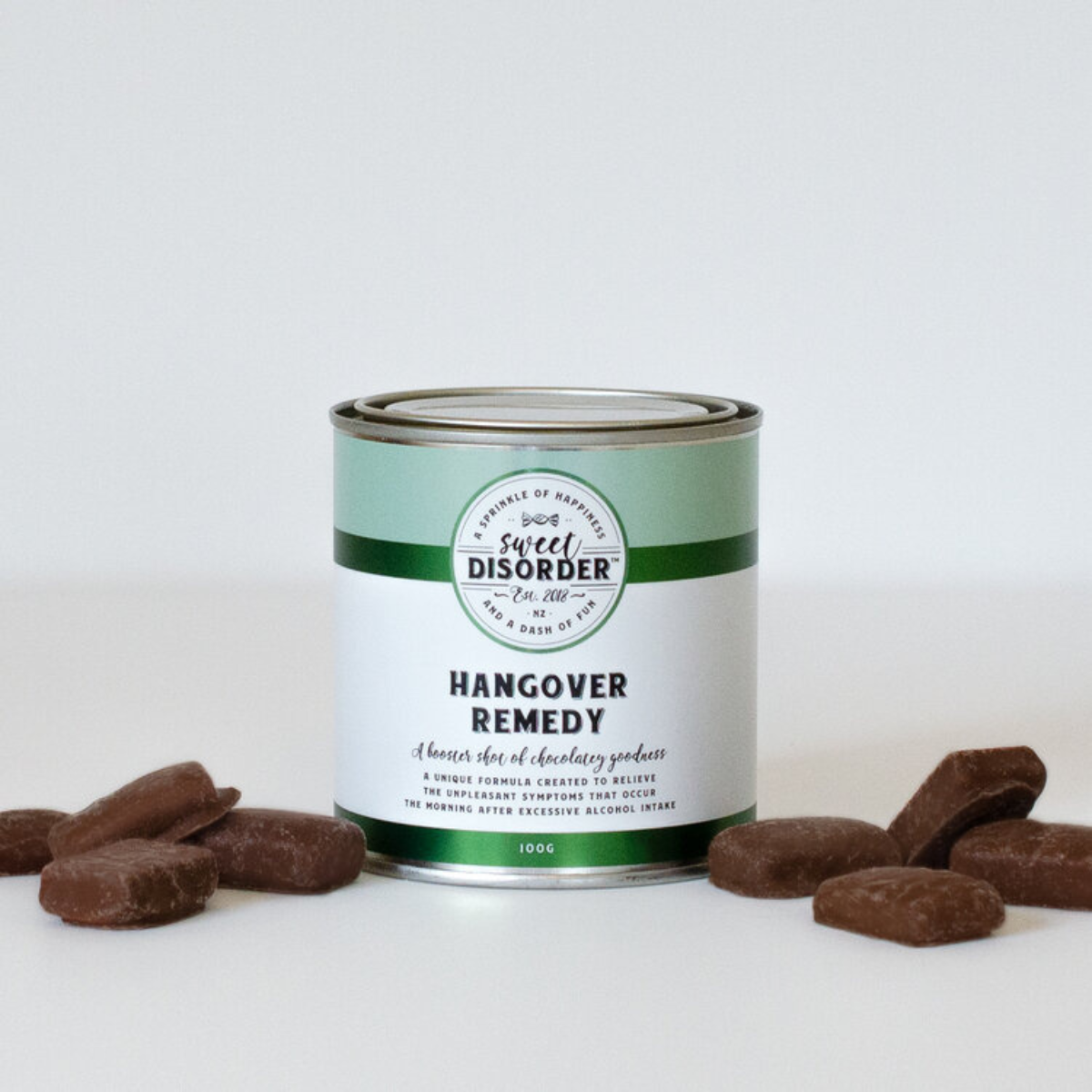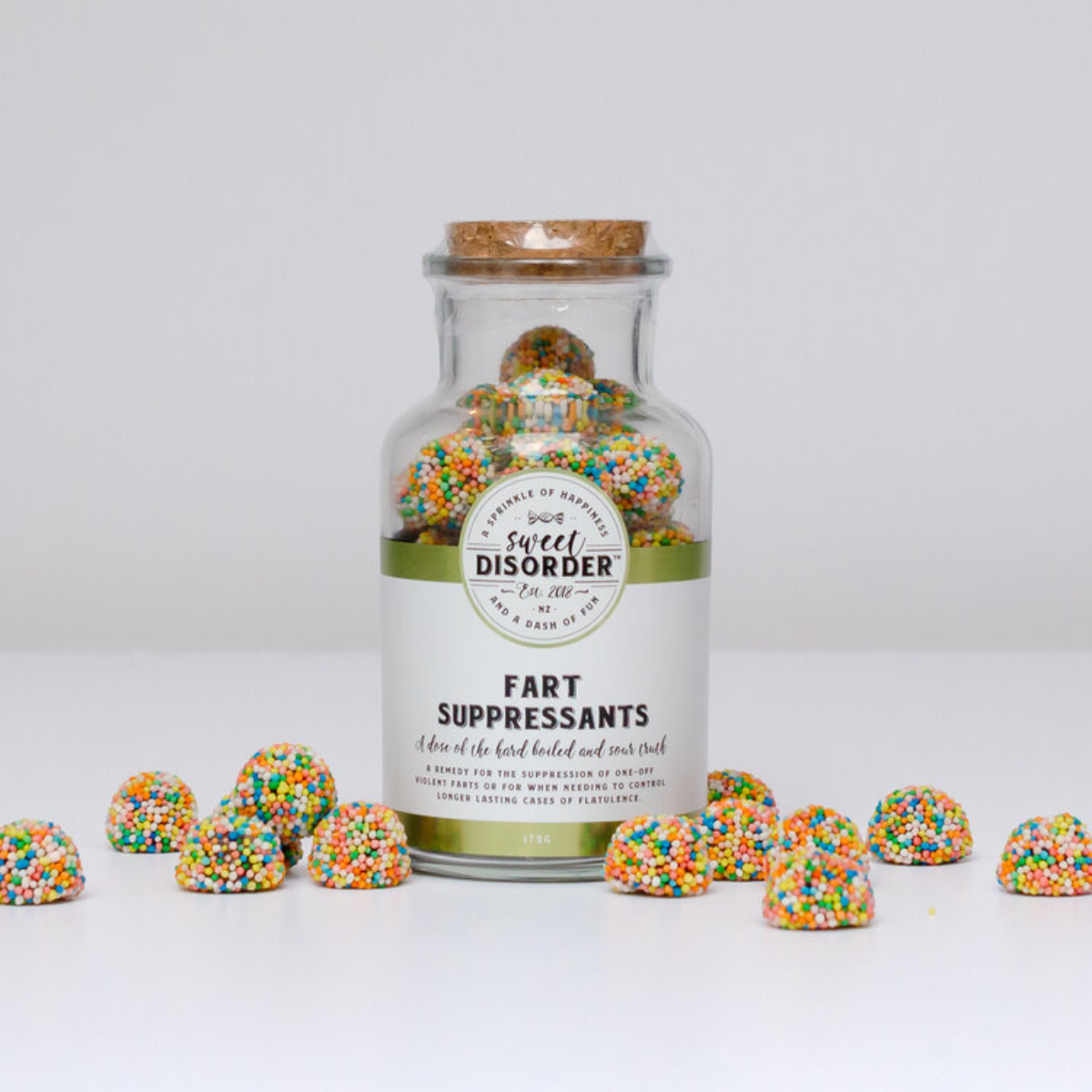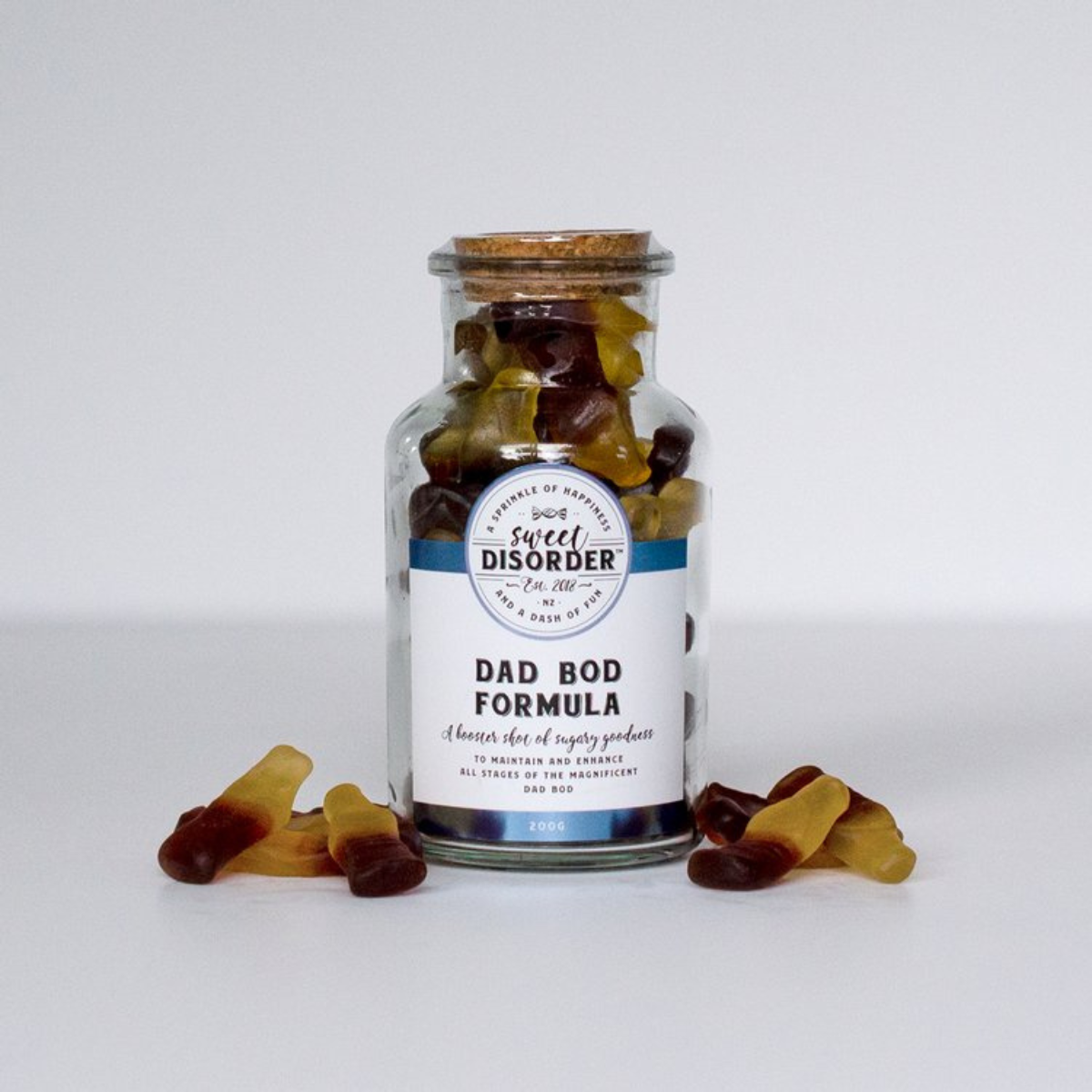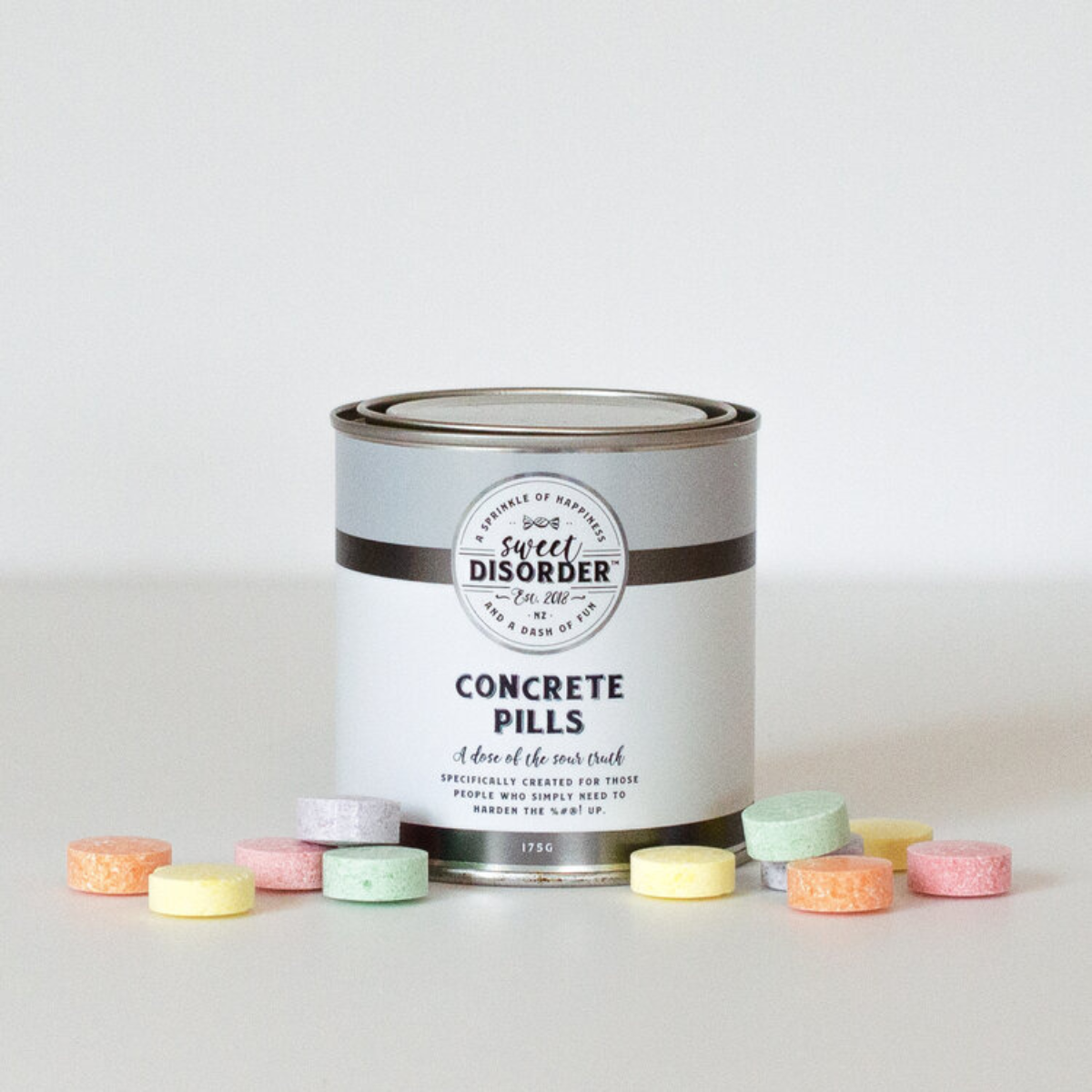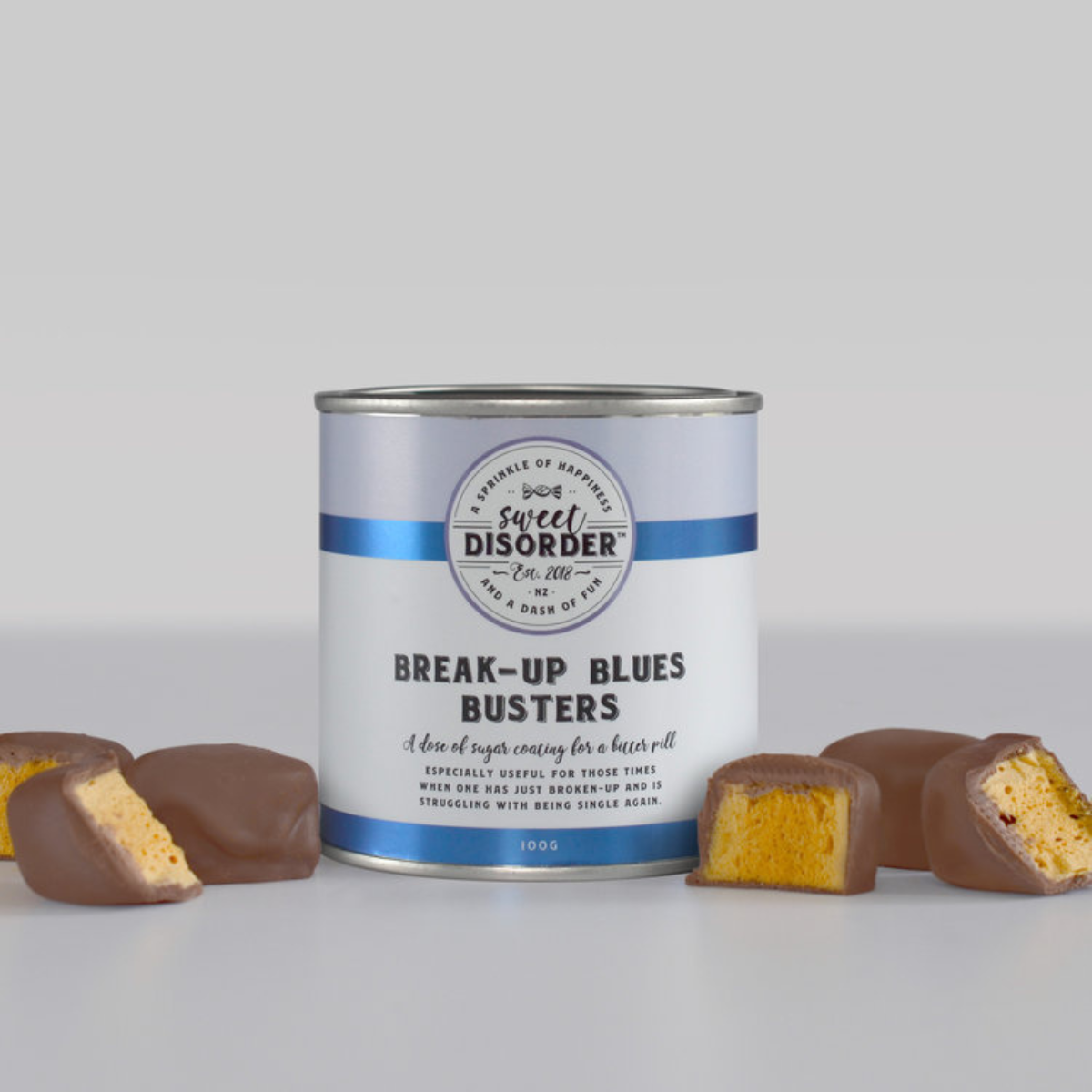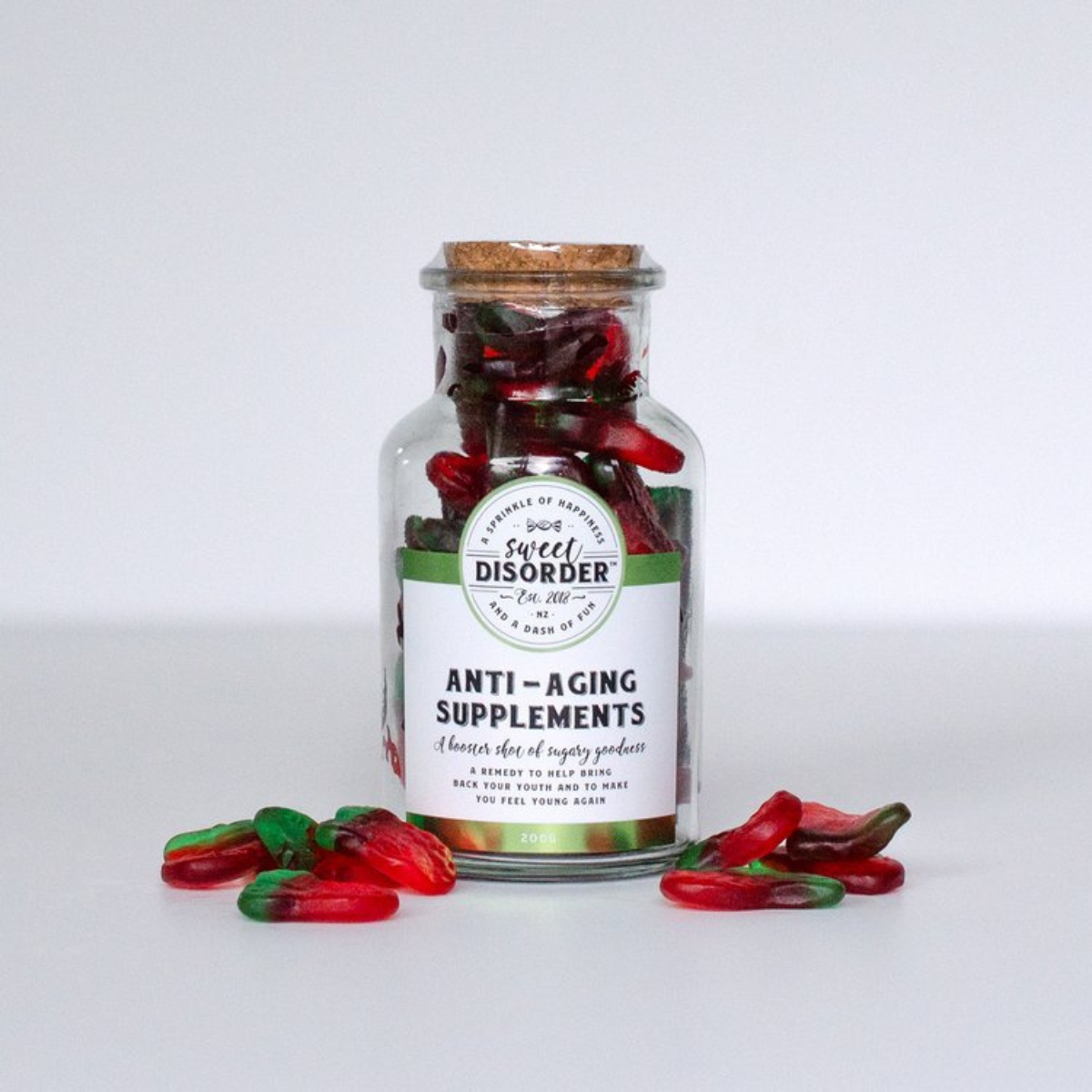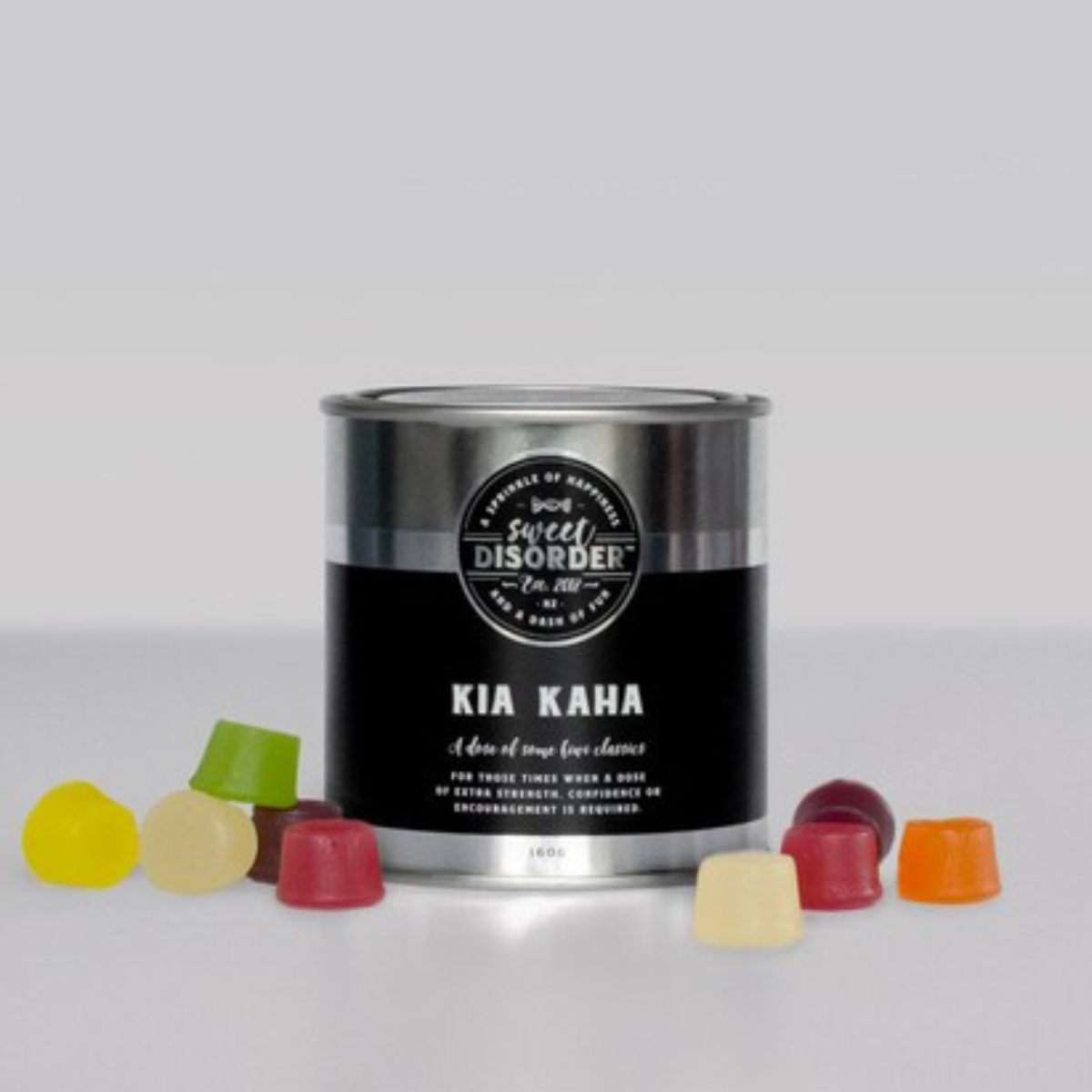 Feature a compelling customer review about your product or brand.