Opito Bay Salt
Regular price
Sale price
$10.95
Unit price
per
Sale
Sold out
Opito Bay Salt is one of my fav's and is a addition to a gift box for a foodie.
Each luscious crystal of Opito Bay sea salt has been carefully crafted through the combination of our three key ingredients sunshine + patience + love.
After hand gathering pure sea water from one of Coromandel's iconic beaches, the pristine Opito Bay. It is allowed to settle, filter and carefully solar evaporate our salt to create big, translucent crystals which bring out the coast's unique minerality.
Lovingly hand gather each grain and package in environmentally sustainable packaging to retain its quality.
The result is an authentic and delicious premium finishing salt with a satisfying soft crunch that melts on your tongue delivering a well-balanced salty-sweet kick.
Original genuine 100% natural solar evaporated Coromandel Sea Salt, package size is 40 grams.
100% Natural Opito Bay Sea Salt
Made with sunshine, patience and love, our original hand harvested, artisan sea salt reflects the unique characteristics of Opito Bays beautiful pristine waters.
With a salty sweetness and gorgeous soft salt crystals, our gourmet finishing salt embodies the natural trace elements and minerals of the Coromandel, NZ.
Try me with:
Caprese/tomato salad, cooked vegetables, eggs, fish or meats like beef, pork or chicken.

Rosemary Sea Salt

With rosemary sourced locally, this carefully blended combination pairs the salty sweetness of our gorgeous sea salt crystals and the wonderful aroma and herbaceous flavour of rosemary.
This combo will awaken the senses and compliment everything from a roast to fresh tomatoes.
Try me with:
Pastas, pizzas, biscuits, lamb, fried potatoes and apples, roasted peaches, cream cheese.
Coromondael Kelp Sea Salt
Coromandel kelp (kombu) sourced locally from Port Charles is carefully blended with Opito Bay sea salt.
Combining the health-giving properties of kelp, with our original hand harvested sea salt you'll experience a totally unique umami taste sensation.
A must for true lovers of the flavours of Coromandel it perfectly accentuates the subtle flavours of any seafood.
Try me with:
Fish and seafood, raw or steamed vegetables and salads.
Chilli Sea Salt
This beautiful blend of chillies and original Opito Bay sea salt will deliver a salty warm and depth of flavour to any dish.
Combining just the right amount of chilli heat with our original hand harvested sea salt this blend evokes the heat of summer and beach more than any other.
Try me with:
Popcorn, cheese, seafood, steak, fried or roasted vegetables, TexMex, wedges or a Margarita or Bloody Mary!.
Smoked Chilli Sea Salt
Sourced locally from Whenuakite on the Peninsula, organic Manzano chillies are carefully smoked and then carefully blended with our delicious sea salt.
This combination will have you reaching for your BBQ. Combining the pungent, spicy aroma of smoked chillies with our original hand harvested sea salt you won't be able to stop sprinkling this blend on everything!
Try me with:
BBQ food, slow cooked meats, grilled chicken, salad or salad dressing, fajitas, tacos, avocado smash.
Toasted Fennel and Thyme Sea Salt
This little combo will rewrite your thinking on flavours!
The nutty sweet aniseed flavour of the toasted fennel and piquant zing of thyme are both accentuated when combined with the salty tang of our original Opito Bay sea salt.
Try me with:
Steamed vegetables, as a dukka, roast meats, eggs, potatoes, pasta and risottos
Porcini Sea Salt
Inspired by the wild mushrooms prevalent in the forest that fringes Opito Bay this wild Italian porcini mushroom and original sea salt blend brings a hearty, beefy, meaty flavour burst to any dish.
Pasta lovers watch out - once you've tried this sea salt blend pasta will never be the same again.
Try me with:
Pasta, risottos, beef, buttery mushrooms on toast, Asian food
Share
View full details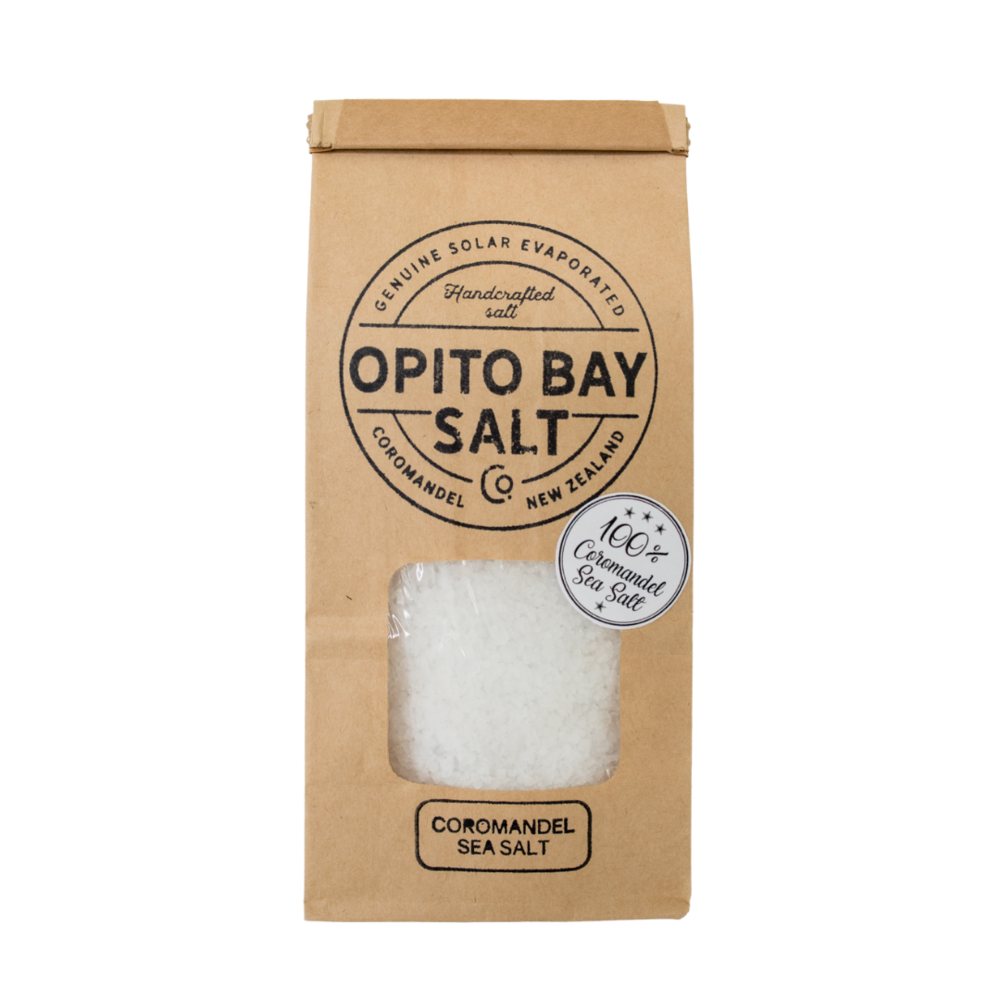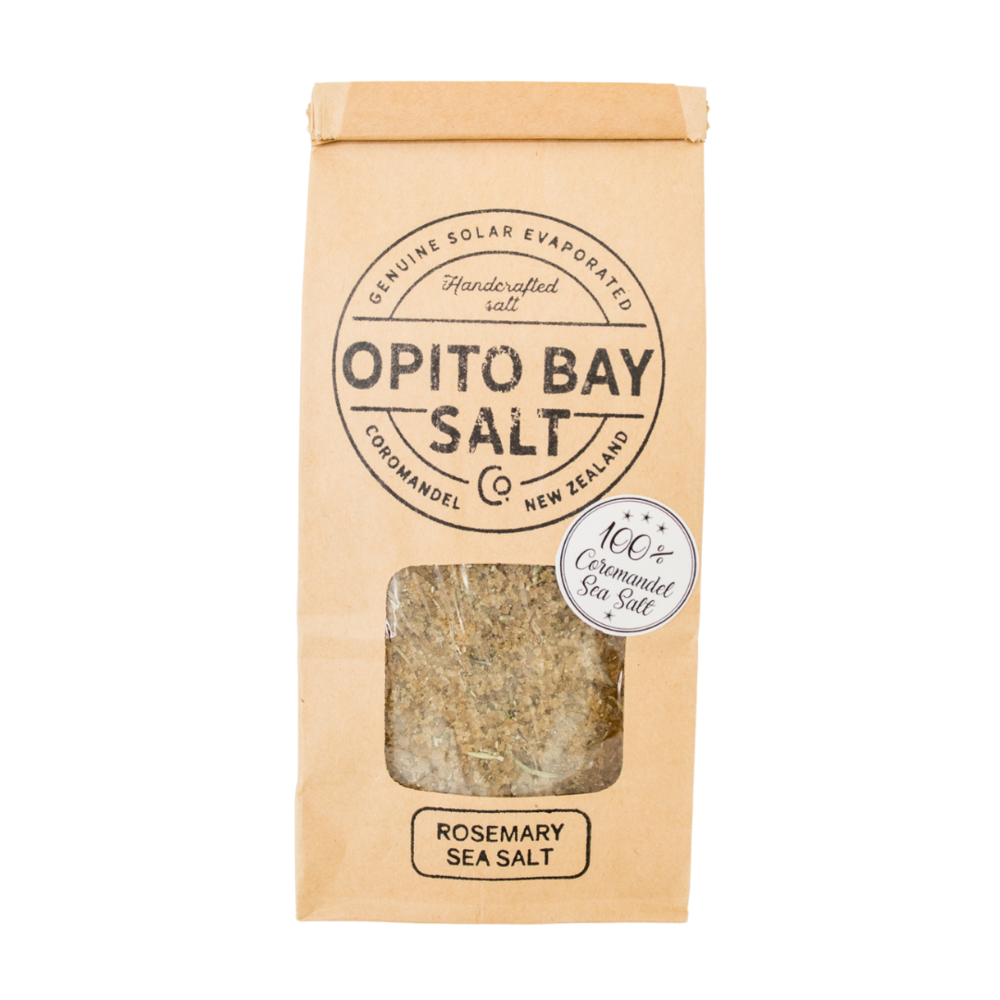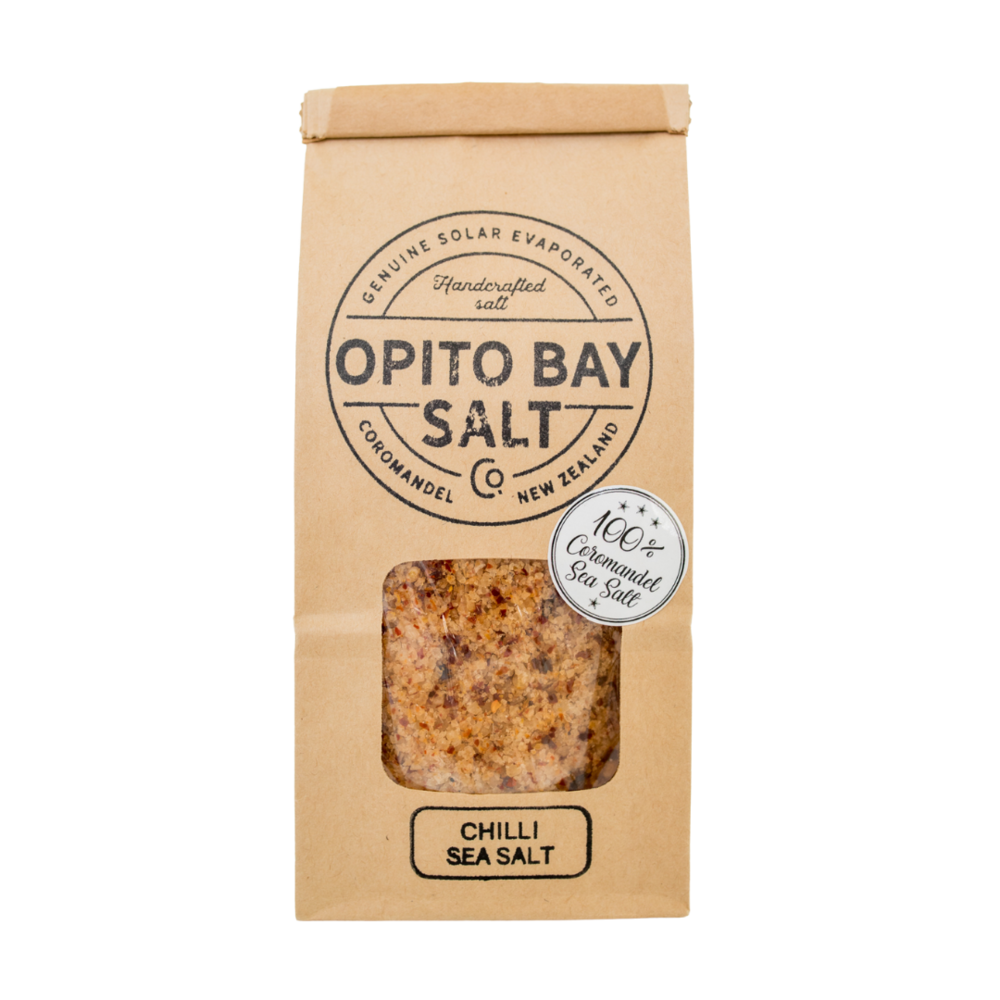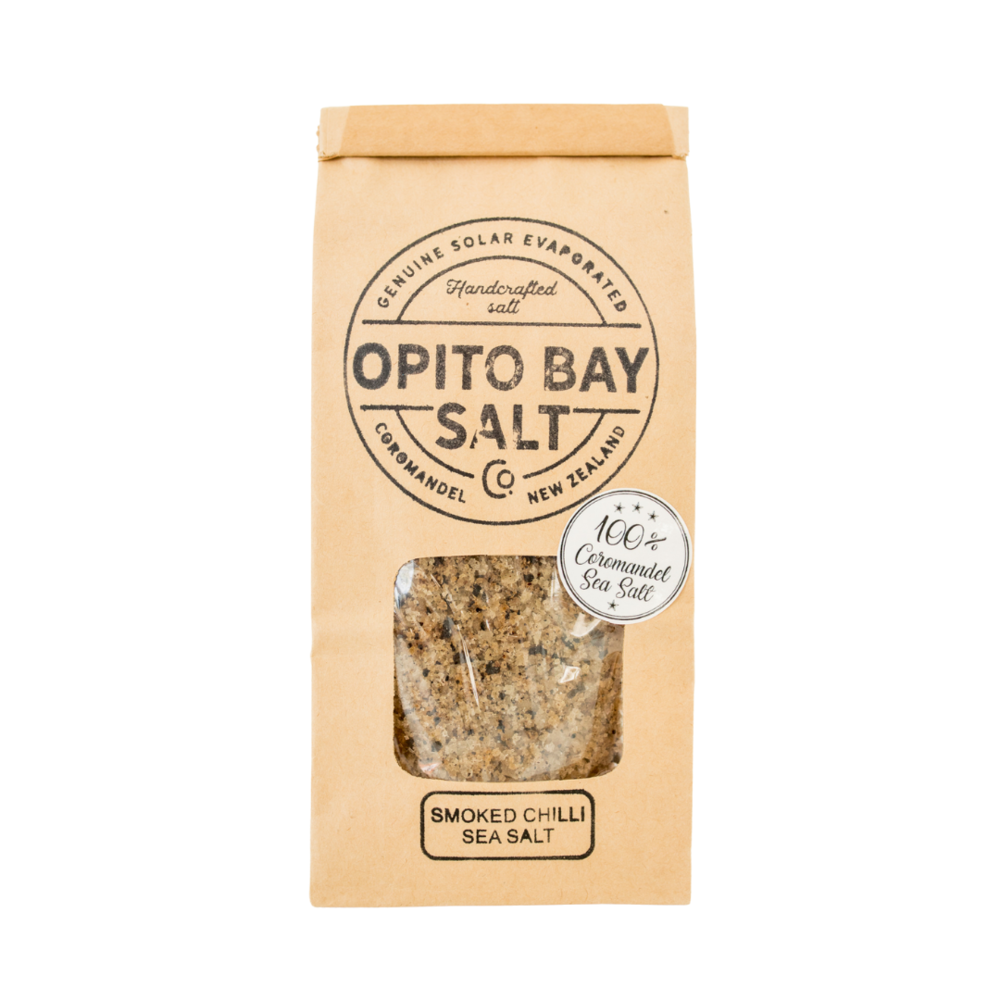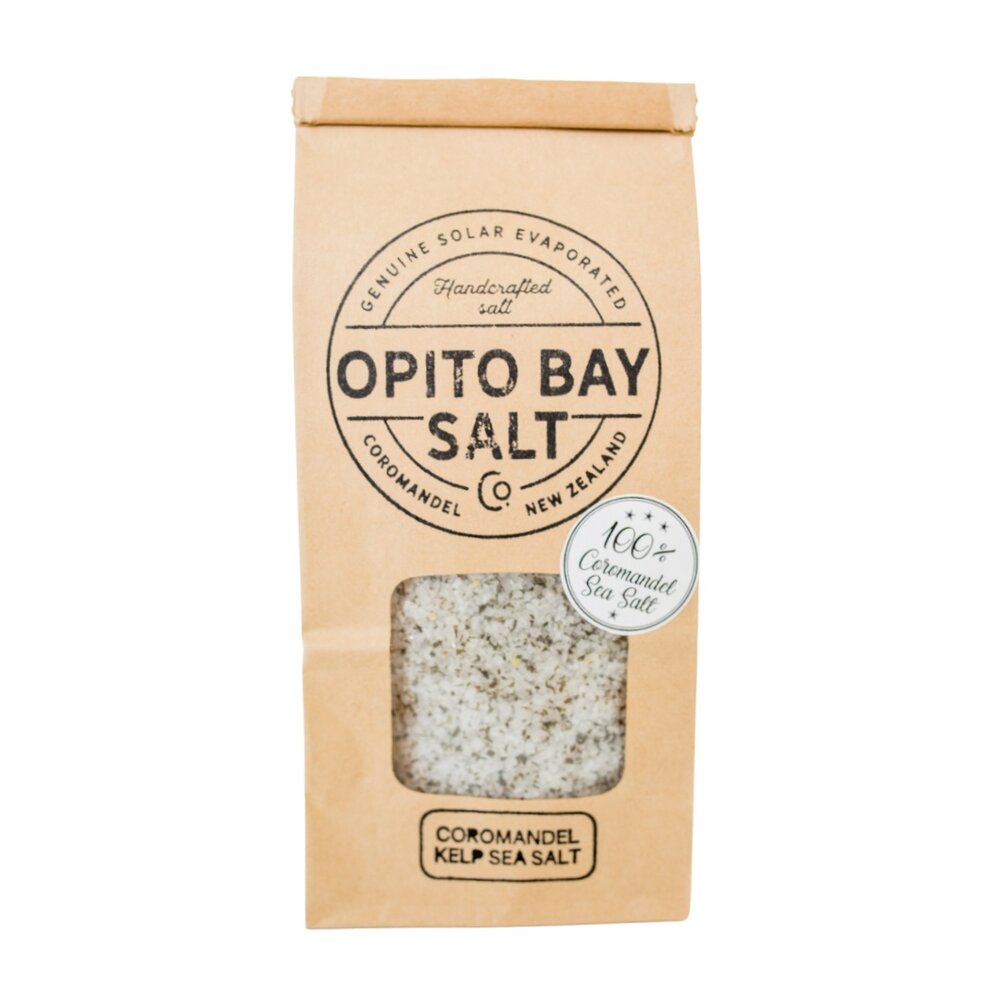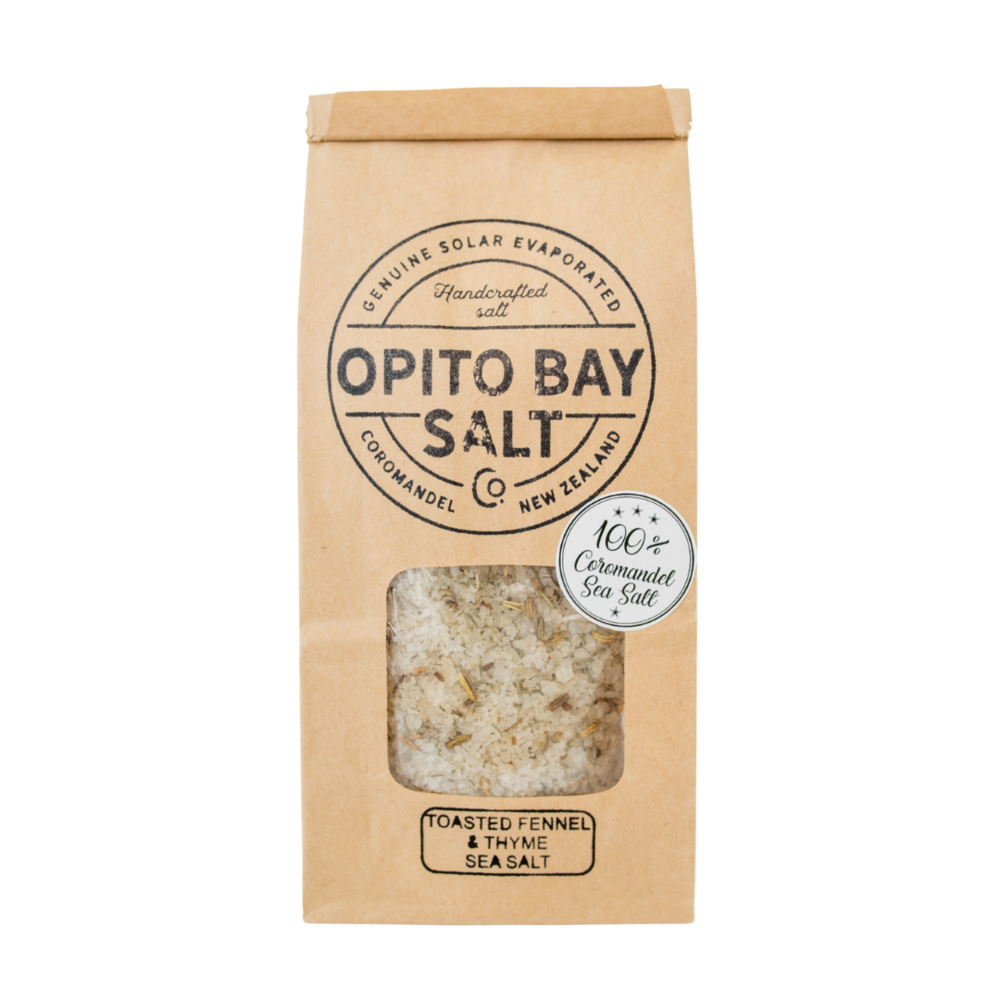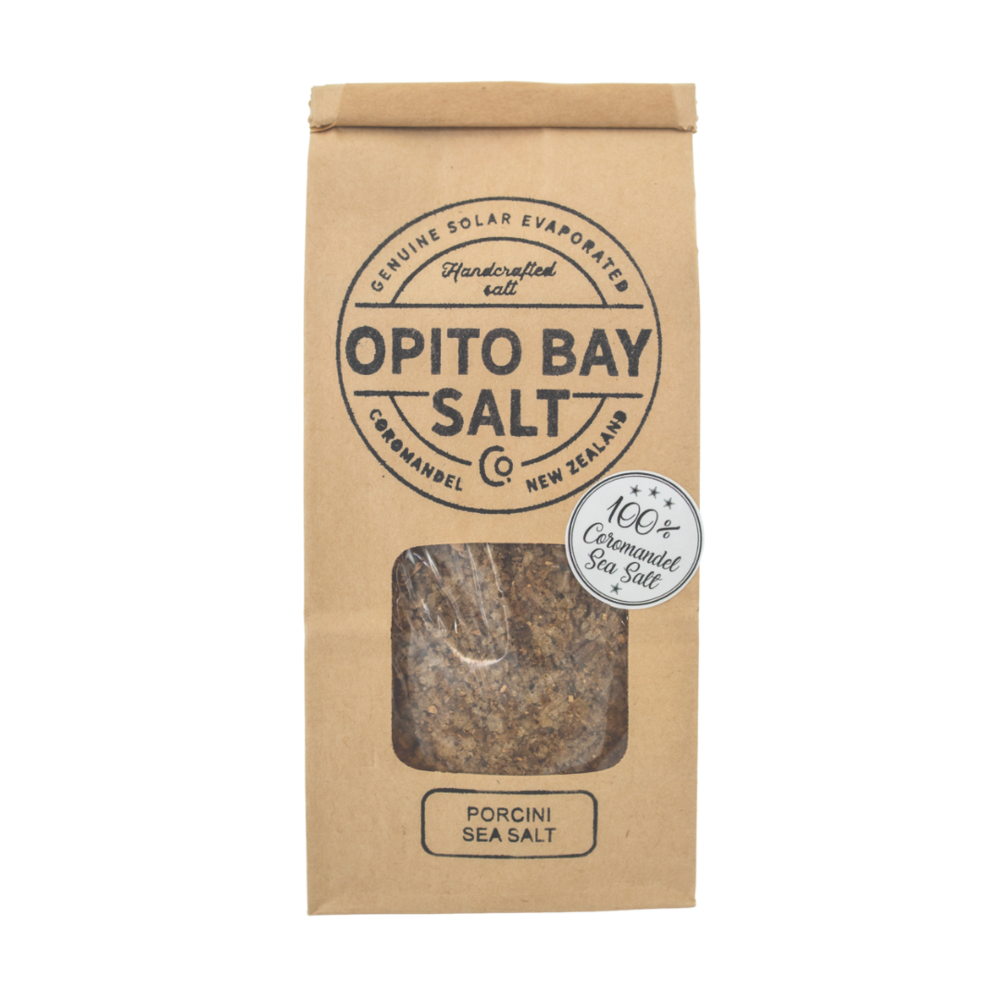 Feature a compelling customer review about your product or brand.