Val's Wholesale
Regular price
Sale price
$45.00
Unit price
per
Sale
Sold out
Rivsalt Refill Taste Jr is another new addition to the RIVSALT family and is the perfect way to explore the tastes of different rock salts from around the world. This special taster pack consists of six gemstone-like salt rocks, each of which has its own distinctive taste suited to different food types and dishes. Taste all the salt flavours and decide which ones are your favourites.
Rivsalt Taste Junior, (along with Small Salt and Grater Set click here or for the larger option click here) make a perfect foodie gift, housewarming present or something different to bring along to the next dinner party.
Kala Namak Salt - India shimmering black rock salt with unique exotic fragrance and flavour, ideal for Indian and Oriental dishes, min 97% NaCI.  Black
Halit Salt – Pakistan  crystal clear cubic rock salt, very intense natural salt taste, suitable for all everyday dishes, min 99% NaCl.  Transparent to White 

Persian Blue Salt – Iran one of the rarest and most exclusive salts. Initially quite present and then rather mild with a silken sweetness. Ideal for seafood, salads, french cuisine & truffles. min 85% NaCl.  Blue to White

Rose Salt - Bolivia pink rose rock salt, mild-sweet taste, suitable for meat and vegetable dishes, min 98% NaCI.  Pink

Alpine Salt – Austria visually striking red-brown rock salt, very intense taste, best used on dark meat dishes, min 87% NaCI.  Brown

Himalayan Salt – Pakistan highly flavored with lasting spicy heat over a mild mineral body. ideal for seasoning meat and fish, as well as vegetables. min 98.63% NaCl.  Pink to White

This product is a refill only.  To purchase the Small Salt and Grater Set click here or for the larger option click here
Share
View full details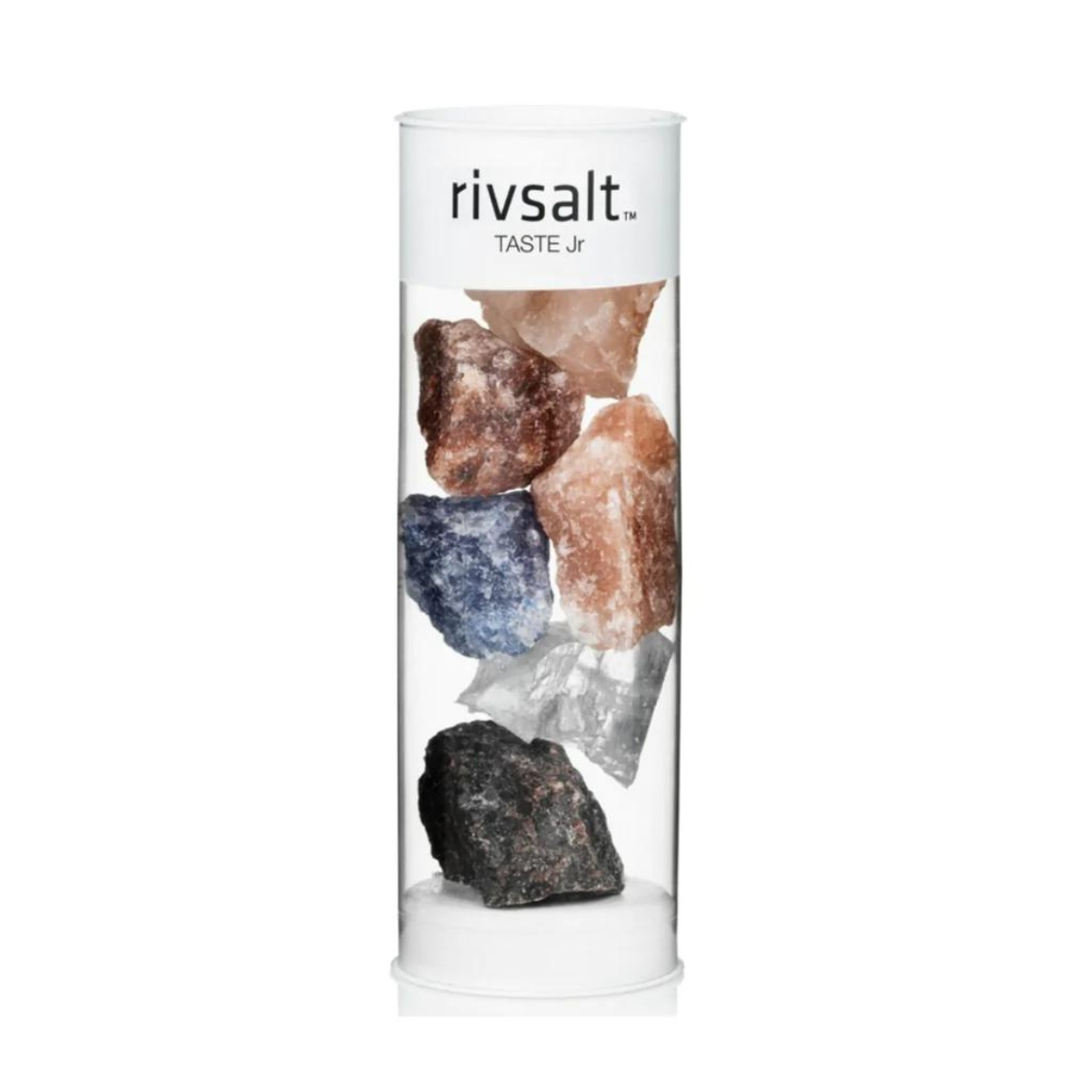 Feature a compelling customer review about your product or brand.